Maha Navami 2021: The Auspicious Day to Worship Maa Siddhidatri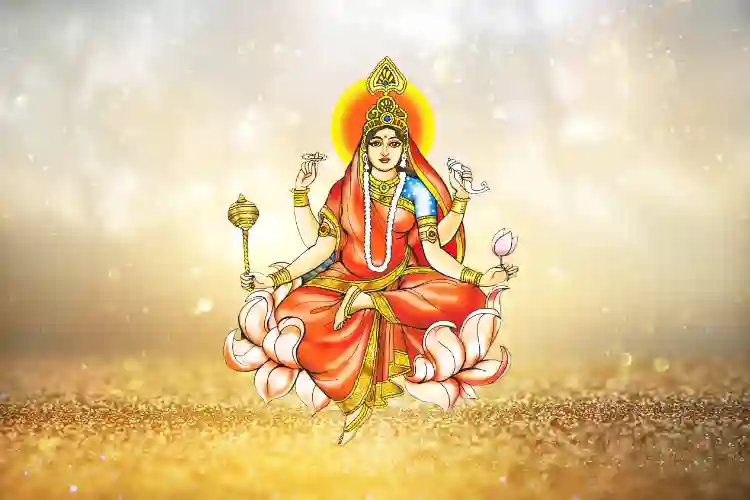 The eight colorful Navratri days passed in the blink of an eye. Isn't it? And here we are witnessing the final day of Navratri 2021. The 9th day of Navratri festival is known as Maha Navami that is dedicated to Maa Siddhidatri, the ninth form of Maa Durga. On this day, people worship Maa Siddhidatri with great dedication to get bestowed with her divine blessings. People dress up in colourful traditional clothes to play Garba. As you know there are different stories behind nine different forms of Maa Durga. Similarly,  we have a story defining the ninth avatar of Maa Durga. Before we move ahead let's check out with the timings of Navratri Day 9 rituals.
Important Date, Time and Muhurat for Navratri Day 9 2021
| Festivals | Date / Muhurats Timings |
| --- | --- |
| Navratri Day 9th | 14 October 2021 |
| Navami Tithi Timings (Begins) | 08:07 PM on Oct 13, 2021 |
| Navami Tithi Timings (Ends) | 06:52 PM on Oct 14, 2021 |
Maa Siddhidatri's Katha (Story)
According to Hindu myths, Maa Siddhidatri is known to be the Goddess who fulfills every wish of her devotees. Siddhi refers to 'wish' and Datri refers to 'provider' combinedly forming the word, Siddhidatri. The legend reveals that Maa Siddhidatri granted all Siddhis to Lord Shiva as a form of her blessings. Lord Shiva worshipped the Goddess with a dedication that half of his body united with the form of Maa Shakti. Thus, Lord Shiva is also known as Ardhnarishvar.
The idol of the Goddess appears mounted on the lotus flower, wearing a red sari with has four hands. She holds a Gada and a Chakra in the right hand, while the left hand is seen carrying a flower and a Shankha. Maa Siddhidatri is also known as the creator of Ashta Maha Siddhis. Devotees do Maa Durga symbolizes perfection, energy, and glory.
Benefits of Worshipping Maa Siddhidatri
People worship Maa Siddhidatri on the 9th day of Navratri by performing Siddhidatri Puja and aarti. Maa Siddhidatri is considered the Goddess who governs the planet Ketu. By doing Maa Siddhidatri puja helps to remove the bad effects of malefic Ketu in a horoscope. She is believed to eradicate negative thoughts by replacing them with positive ones. Being a devotee of Maa Siddhidatri, one may find inner peace and spiritual happiness By the grace of the Goddess one can also get rid of life's obstacles such as worries, anxiety, and fear. Devotees who offer sincere prayers are blessed with success, power, wisdom and knowledge in life.
Puja Samagri
Idol or photo of Maa Siddhidatri
Fresh flowers
Coconut
Pitcher
Sweets
Incense sticks
Puja Vidhi for Maa Siddhidatri
Conclude the festival of Navratri by following the last day rites. Below is a step by step explanation of how to perform the Siddhidatri Puja.
Do Kalash Sthapana before the idol of Maa Siddhidatri
Put tilak on the forehead of Goddess's idol
Light diyas and offer jasmine flowers to the Goddess
Recite Maa Siddhidatri mantras and invoke the Goddess to accept your prayers
Perform Shodashopachara puja followed by aarti
Give prasad to other devotees or family members
Maa Siddhidatri Mantra
Praise Maa Siddhidatri by chanting the mantra given below.. The powerful mantra is said to fulfill all desires of life.
'ॐ देवी सिद्धिदात्र्यै नमः॥'
Shardiya Navratri Greetings
MyPandit.com wishes you a prosperous and happy Navratri 2021.