Swaminarayan Jayanti: Unveil The History And Ritual Of This Day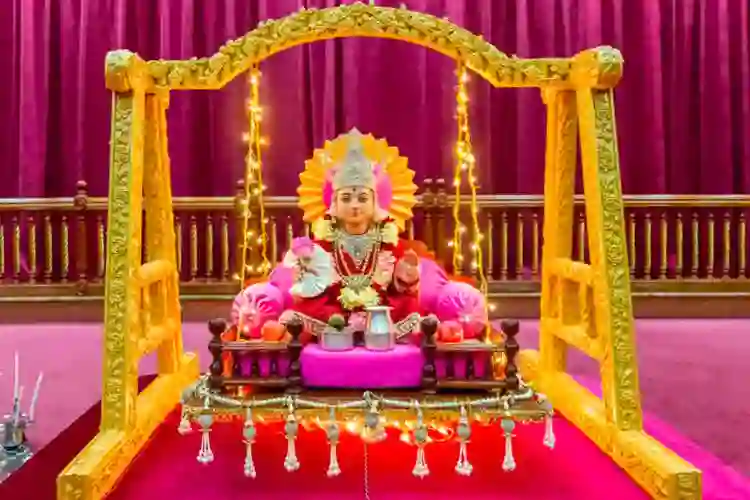 Lord Swaminarayan was born on the Navami Tithi of Shukla Paksha during the Chaitra month. Therefore, on the Ram Navami, people also celebrate the birth anniversary of Lord Swaminarayan. That's true! This auspicious day also coincides with Ram Navami. Every year on this day, his disciples rejoice and pray the whole day.
The devotees make offerings to Lord Swaminarayan on this day by reciting his spiritual scriptures. They worship him by performing prayers that are dedicated to his good karma. Devotees have elaborate discussions on the topics pertaining to spiritualism as preached by the Lord Swaminarayan.
In 2023, Swaminarayan Jayanti is celebrated on March 30, 2023, Thursday
---
Swaminarayan Jayanti History
Lord Swaminarayan was known as Ghanshyam in his childhood days. Bhakti Mata, the mother of Lord Swaminarayan, gave him the name of Ghanashyam, but his father was used to call him Dharma Dev. The supreme Lord is said to have been manifested on the Earth to bestow his divine blessings to his followers and to destroy misdoings or Adharma.
Lord Swaminarayan was born near Ayodhya in the town of Chapaiya, Kaushal Desh. Sage Markanday conferred upon him many other names looking at his pious qualities. Therefore, he was also known by the names of Nilkantha and Hari Krishan. His followers used to call him by the name of 'Shreeji Maharaja. Ramananda Swami of those times gave him the names of Narayan Muni and Sahajanand Swami. Later, he became well-known as Shree Swaminarayan.
Is your kundali seems not so favourable? Get a free janampatri report to know in detail.
---
The Journey Of Young Ghanshyam
It is said that at the age of seven, Ghanashyam had mastery over literature like Ramayan, Vedas, Bhagwatam and many other traditional scriptures. He also went on to win a theological debate at the age of 10. When he was 11 years old, he renounced all of his worldly desires and embarked on a journey across India. He walked barefoot and covered around 7000 miles.
He mastered the Yoga form of Ashtanga at the early age of 14. By the age of 20, he gained so much knowledge and wisdom that he became the spiritual head. At the age of 49 years, he decided to be in Akshardham. Likewise, he is revered among his disciples because he made the promise that he would be alive and preaching on the earth always, regardless of time and years. Thus, he is  worshipped as Lord Swaminarayan.
---
Rituals Performed On Swaminarayan Jayanti
Devotees celebrate Swaminarayan Jayanti with immense pleasure and joy. They gather under one roof to play devotional songs for 24 hours without taking a break. They recall the spiritual teachings of Lord Swaminarayan and read them in front of other devotees. Devotees organise Puja to get the divine blessings of Lord Swaminarayan.
They believe that Lord himself arrives on the planet Earth to bless their followers, so the idol of him is placed in the cradle, and it is decorated to give a warm welcome to him. Later on, devotees make offerings in the form of food to please the Lord. Then, puja is concluded by performing Aarti and prasad is distributed. Prayers are chanted while swinging the cradle of the Lord. It is placed in the temple for six days, and they perform rituals on each of these days.
Are you curious, how would be your upcoming days? Read free astrology 2023 report for the better clarity.
---
Ending Note
Swaminarayan Jayanti is all about worshipping the Lord Swaminarayan and receiving his blessings. On this day, practice the principles of Ekanti Dharma as preached by the Lord himself. In the occasion of Swaminarayan Jayanti, let's take an oath to avoid evil words, behaviours and character and do as much social welfare as possible for us in our lifetime.
May Lord Swaminarayan keep blessing you. Wishing you a happy Swaminarayan Jayanti in advance.
With divine blessings, you must need to know what your future holds. Talk to astrologers to know in detail. First consultation is FREE!
---
---