World Yoga Day: Benefits and Effects of Yoga on Human Life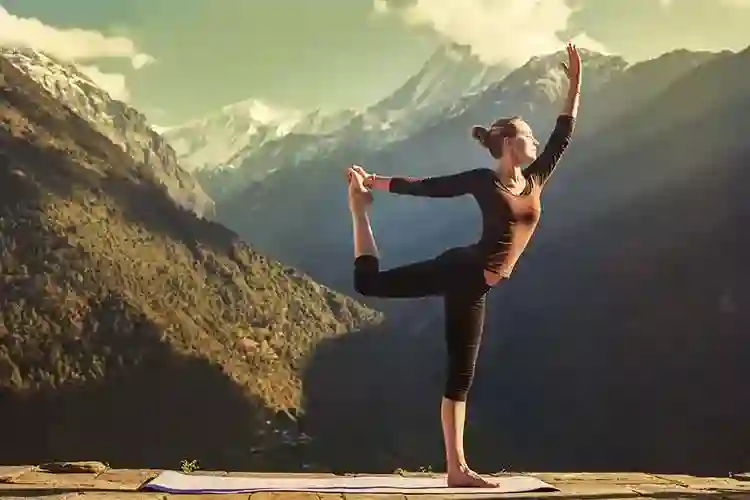 Crazy working hours have been taking a significant toll on human life in today's world. All the stress, anxiety, negativity, and frustration needs to be released from time to time. When such negative emotions don't get released at regular intervals, it affects an individual's health. There are various ways in which one can release stress. One of the most effective and powerful ways is to do yoga.
---
International Yoga Day Importance and Meaning
Practising Yoga can heal and cleanse a body and its soul. Yoga is holistic in its approach. It solves several problems in its process. When people practice Yoga daily, several aspects of their lives get improved. Weight loss, a high level of concentration and focus, skin betterment, and getting rid of diseases can be achieved through yoga.
Creating peace of mind, calmness, confidence, and courage provide people with a more profound way of living. Yoga is a state of harmony and union at every level of existence, and it is practised in multiple forms all around the world.
International Yoga day is widely celebrated in India and across the world on 21st June every year. World Yoga Day is observed every year to spread awareness about the importance of Yoga. It is celebrated to spread its various benefits and effects on the health of individuals. Hence, it is a sound practice to unite a person's mind, body, and soul.
---
History Of Yoga
The International Yoga Day was celebrated for the first time on 21 June 2015. The Prime Minister of India, Narendra Modi, had initiated it by giving an impactful speech about Yoga on the 27th of September 2014, within the United Nations' General Assembly. After that day, 21st June was declared "International Yoga Day". After this point, people started noticing the advantages of Yoga, many of which may be seen and a few can't.
International Yoga Day has been adopted under the plan of 'Global Health and Foreign Policy'. Resolution 69/131 recognizes Yoga as a holistic approach to health and well-being.
Are you keen about how your health life will be throughout your life span??
---
Origination of Yoga
The word Yoga springs from the Sanskrit word 'Yuji', which suggests 'Union'. It has been prominent in India since ancient times and has gained recognition throughout the world.
Since the pre-Vedic times, India has been introduced to Maharishi Patanjali's contribution towards India, during which he organized and compiled various Yoga postures and practices in Yoga Sutras. For many years, Yoga has been a part of the Indian lifestyle and plays a vital role in Indian culture and civilization. It not only consists of the physical elements of humanity but also uplifts a person spiritually. It is, therefore, an ever-flowing river of knowledge, karma, and devotion.
Also Read :- Birthday prediction along with birth chart of Ramdev Baba. Know more about Patanjali business and his political aspirations in 2021!
---
Interesting Factoids About International Yoga Day
21st June is an auspicious day once we pay homage to the Sadgurus. It is also the day of the summer solstice. During this point, the North Pole gets tilted towards the Sun, or we will say that the Sun starts moving from North to South. From the attitude of Yoga, this era marks a transition to start out meditating. It is also interesting to notice that 21st June within the hemisphere deems to be the longest day of the year.
---
Benefits of Practising Yoga Daily
The techniques of yoga asanas are meant for relaxation to reduce chronic pain, headaches, arthritis, and lower back pain. There are various other areas in which Yoga can be helpful. Let's take a look.
Yoga is beneficial for both body and mind.
It strengthens the immune system.
Yoga provides mental peace.
It nourishes the muscles in the body.
It helps with respiratory issues.
It helps in balancing the metabolism process.
It helps to reduce weight, gives an excellent shape to the body, and keeps the cardio system healthy.
---
Yoga is a Light, Which Once Lit Will Never Dim
Everything about Yoga is beneficial in some or the other way. It is science, art, and maths, all in one. Yoga not only helps overcome health challenges but also connects people across the world with each other. It combines both – protection of health and sustainable development of health. Let's plan to practice Yoga regularly and make our life healthy.
---
Ending Note
Yoga has always been medicine to major life issues in all physical, mental, emotional, and spiritual senses. The Yogis have widely used it in ancient times, who passed on this knowledge down from generation to generation. When we come across questions like 'how, when, and why', they are all answered through Yoga because it teaches the true essence of life.
Know more about how yoga can help you be more focused and achieve your desired career!
Talk to Astrologer
---
---