Numerology Number 8 Prediction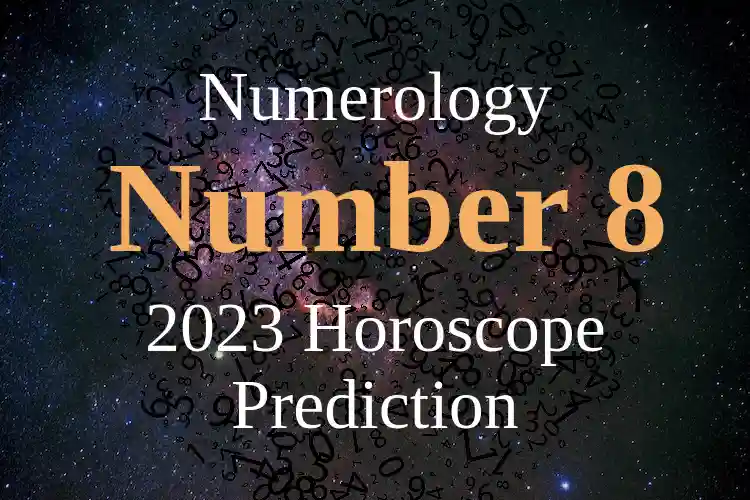 ---
Number 8 Career
Some hardships are on the cards at the beginning of 2023 year. Also, you are likely to experience a heavy workload and burden in your career.  Handling multiple tasks or projects simultaneously may be tricky during the first quarter. Perhaps, you may not get the full cooperation of your colleagues. However, in the last quarter, job satisfaction may remain higher. Your rapport with peers and subordinates is likely to improve, which may bring ease at your workplace.
For more information about Life Path Number 8, Consult our Numerology Experts now.
---
Number 8 Finance
In the beginning, some complicated issues on the financial front may enhance your worries. So, before planning any short term investments, you may require to handle them with utmost care. However, you are likely to visualize improvement in your financial strength around the month of May 2023. As the period progresses, the overall scenario may become much better and satisfactory. It is best to plan for long term investments as they may bring fruitful results.
For Any Questions, you can Ask an Astrologer
---
Number 8 Love
The year is favorable for understanding your equation with your beloved. However, you should listen to the thoughts and viewpoints of beloved ones, instead of just imposing your thoughts all the time. You can empathize with your partner and love, make space to think and feel the way that your partner does, and respect that what he/she is experiencing is about them and not about you. Once you realise this, you will start enjoying each other's company and have a great time together.
Will Your Love Life Turn into a Fairy Tale or Nightmare? Find out from Love Compatibility Calculator
---
Number 8 Marriage
There will be a good understanding with your soulmate, but on certain occasions, you will try to dominate your partner. Also, you may impose your thoughts and views on your mate, which may bring some disruptions in your personal life. However, you may soon realize your mistakes and try to understand the thoughts of your mate in the latter half of this year. Thus, you are likely to live with peace and happiness in marriage life.
Uncover all Challenges and Unwanted changes in your Life Graph. Get Free 2023 Report
---
Number 8 Health
Your health may remain generally good during this year. However, you may experience some fluctuations in your energy levels during the latter half of 2023. Hence, you may need to work on preventative and curative remedial measures. Also, excessive work out, hectic professional life, and too much running around may hamper your health. It is best for you to keep a balanced state of mind so that energy is not channelized in the wrong direction. This is the best time to charge yourself up by doing activities that you like the most.
Talk to the Experts Now and Get 100% Cashback on your First Recharge.
---
---