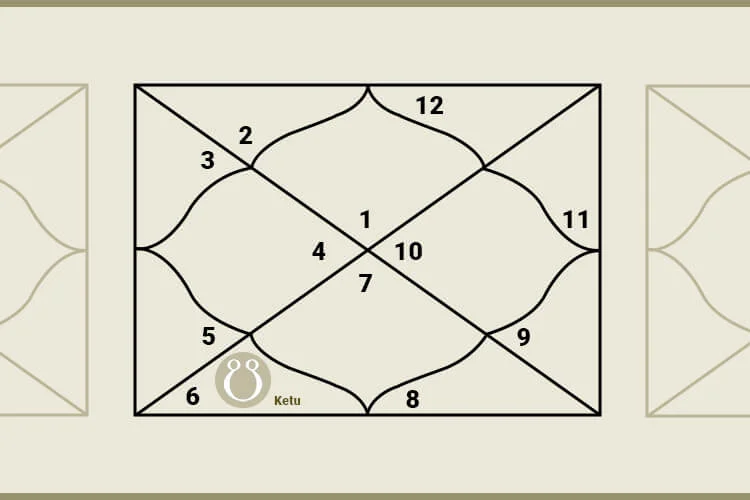 Ketu In 6th House: Is 'House Of Disease' Good for Shadow Planet?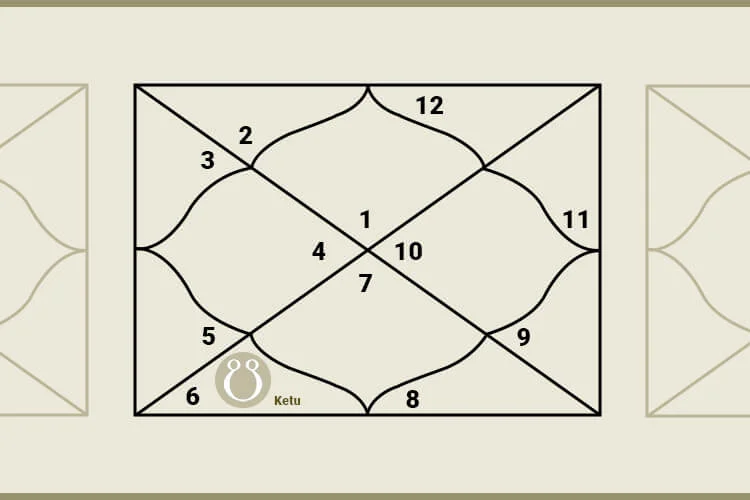 Patrons, your heart may skip a beat listening that Ketu is in the sixth house, but hey, there is no need to worry. Yaas, being a malefic planet, Ketu is also a provider of advisory skills, attentiveness and an analytical mind. If the invisible planet is associated with friendly planets, it may bestow these qualities on you. On the flip side, if it's sharing space with enemies like Moon and Mars, you may get unfavourable outcomes.
The sixth house is where Ketu loves to stay comfortably, and it may not be effective in the house of enemies. Hang on! That doesn't mean it has no adverse effects. Ketu of the sixth house could lend you a helping hand or may push you in difficult times. Here, it would be interesting to know what are its impacts on natives' lives.
---
What Does The 6th House Represent?
In Vedic astrology, the sixth house is known as 'Ari Bhava' or 'Shatru Bhava'. This house is because it is associated with health diseases, hidden enemies, and money debts. The governor of the sixth house, Mercury, could help you escape from the Ketu's harmful effects. But if the shadow planet is forming a conjunction with Mars or Moon, it may spoil your relations with maternal relatives.
It may have a direct impact on your mother's health too. If Ketu is residing with the auspicious planet Jupiter, it may bestow longevity to your mother. As a result, you may build sweet and loving relations with her. In the zodiac circle, this house belongs to the Virgo sign.
Influence Of Ketu In The 6th House
Spirituality
Health
Well-being
---
Impacts Of The Ketu In The 6th House On Your Personality
The 6th house Ketu may sweep your worries away to reduce your mental tensions. You would receive physical strength and the ability to deal with several life challenges. You would be busier with social activities, which may help you earn fame and respect from others. You would be on your toes to chase your life goals and may have a successful run ahead. Your firm willpower may help you to destroy your enemies. This placement of Ketu may help you recover from bad health, but it would be impossible for you to get rid of past-life incidents. You could be an acclaimed figure for the people around you.
---
Impacts Of The Ketu In The 6th House On Your Marriage Life
Ketu in 6th house marriage life of natives may fulfil with harmony and peace. If Ketu is associated with Venus or Rahu in the 6th house, it may bring positive results in your relationship. You would be able to build a fun-loving connection with your spouse. Your marriage life would blossom with a fragrance of romance. Ketu's presence in the 6th house is related to bedtime and intimacy in a couple's life.
There is a strong belief that if you receive a bed from your in-law's family as a marriage gift, a couple may give birth to a son. Also, Ketu's negative impact may get reduced due to this bed. If Ketu and Moon are united in the sixth house, you may face issues in your relationship, and to resolve it, you may approach the court's door.
---
Impacts Of The Ketu In The 6th House On Your Career
Ketu in the 6th house of Vedic astrology suggests that natives may require an extra push to accomplish their career goals. Ketu in the 6th house may form hurdles in your path, but you may slowly clear all of them to achieve career success. You may motivate others to follow spirituality, which may help you become a motivational speaker. You may love to address people at public gatherings. You may go far away from your home to complete your higher studies. Some of you may travel abroad to fulfil your career goals. You may develop a great career in the astrology field or may come up as a researcher.
---
Remedies For Ketu In 6th House
Start wearing gold in your ears or a gold ring on the left-hand finger
Nurture pet animals, especially dogs
Gulp milk with saffron in it
Donate blankets to the poor on Wednesdays or Sundays
---
Wrapping Up
Hence, we have a clear picture of the effects of Ketu in the 6th house. The malefic Ketu may turn your world upside down following its association with its enemies. You are likely to have misunderstandings with your maternal uncle or relatives. You may have a fair time in your marriage relationship.
In regard to your career, you may face difficulties and tough times, but you may meet success at the later stages. Ketu in the 6th house transition indicates that you should take utmost care of your health. Also, this placement signifies that you should be attentive to your mother and spouse's health.
---
---