Magha Nakshatra 2023: Predictions and Muhurat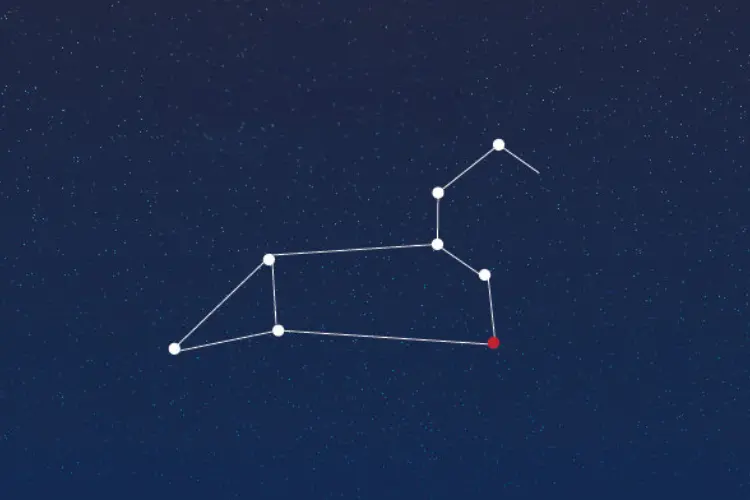 A Complete Analysis of Magha Nakshatra 2023
According to Vedic astrology, the magha nakshatra is ruled by the planet Ketu. It represents star regulus. Magha nakshatra spans through the zodiacs Virgo and Leo constellations. Magha signifies huge or grand. It also means royal and gives good positions to the natives. It also gives domination, reputation, financial status and good social respect to the natives. These natives are the born leaders in their work culture. The individuals of these nakshathra believe in traditional values. It is ruled by pitris and not devatas. Let's see more about Magha nakshatra in their different phases of life in 2023. 
Check Out How to Perform Magha Shanti Puja to Reduce Negative Effects.
Magha Nakshatra 2023 Predictions: Career
This year looks extremely important for your career growth. It is likely to offer you some good opportunities and options for progress. But, hasty decisions may land you in troubles during the first few months of the year 2023. It is therefore advisable to implement your plans in a stepwise manner and prepare for higher growth gradually.  Any decisions that you take during the months of June-September this year may have a significant impact on your career growth. The last few months of the year will be the beginning of a new chapter in your career. It will generally be a favorable year for business growth. People doing business may have a good time during the ending part of this year.
Do you need to know the answers for Magha nakshatra Career and Business in detail, Ask an Astrologer. First Consultation with 100% Cashback!
Magha Nakshatra 2023 Predictions: Finance
Magha nakshatra finance says that you would get positive financial circumstances and the majority of the common enjoyment during this year. It would be a time of financial profits and promising happenings especially from April 2023. There would be slow development of new business and you gain from it during this year. You would get improved results during the last few months of this year which give complete bliss to your life. You will achieve all the good financial status and it stays forever in your life throughout. 
Magha Nakshatra 2023 Predictions: Relationship
Magha nakshatra relationship says that the year looks really great for your own life and relationship yet there might be times in the start of this year when you will generally overlook the necessities of others and it might make it more challenging for you to track down what you need at this time. During such a period a feeling of energy is expected to keep up with your bonds. You should move on from making others happy  this year. The last few months i.e. from September-December 2023 you may get better understanding and love from your dear ones.
Would you like to know the relationship status in 2023 and Magha nakshatra 2023 muhurat to start a relationship? Get Free Janampatri.
Magha Nakshatra 2023 Predictions: Health
Magha Nakshatra Health says that the initial few months of the year 2023 is probably going to be vastly improved for your health and fitness. During the months from June- August 2023, because of a few toxic relationships, your mental peace will be disturbed. You will feel obstructed and this might cause you to feel bad all the time. It could likewise influence your physical health to a degree. Ensure that you practice good discipline in your eating routine, especially while travelling and see your energy level especially during June and September 2023. The consumption of healthy food is recommended for your mental and physical wellness in 2023. 
Would you like to discuss some of the issues that affect your mental peace?Get a 2023 Detailed Yearly Report.
To conclude, 2023 is likely to be good for all the Magha nakshatra natives considering health, career, finance, business and relationships. First Consultation with 100% Cashback!
Magha Nakshatra 2023 Dates and Time:
| 2023 Dates and Time: | Begins: | Ends: |
| --- | --- | --- |
| January 10, 2023 | 09:01, Jan 10 | 11:50, Jan 11 |
| February 06, 2023 | 15:03, Feb 06 | 17:45, Feb 07 |
| March 05, 2023 | 21:30, Mar 05 | 00:05, Mar 07 |
| April 02, 2023 | 04:48, Apr 02 | 07:24, Apr 03 |
| April 29, 2023 | 12:47, Apr 29 | 15:30, Apr 30 |
| May 26, 2023 | 20:50, May 26 | 23:43, May 27 |
| June 23, 2023 | 04:18, Jun 23 | 07:19, Jun 24 |
| July 20, 2023 | 10:55, Jul 20 | 13:58, Jul 21 |
| August 16, 2023 | 16:57, Aug 16 | 19:58, Aug 17 |
| September 12, 2023 | 23:01, Sep 12 | 02:01, Sep 14 |
| October 10, 2023 | 05:45, Oct 10 | 08:45, Oct 11 |
| November 06, 2023 | 03:23, Nov 06 | 16:24, Nov 07 |
| December 03, 2023 | 21:36, Dec 03 | 00:35, Dec 05 |
| December 31, 2023 | 05:42, Dec 31 | 08:36, Jan 01 |