Are You The Owner Of Commercial Shops And Worried? Try These Wonderful Vastu Tips!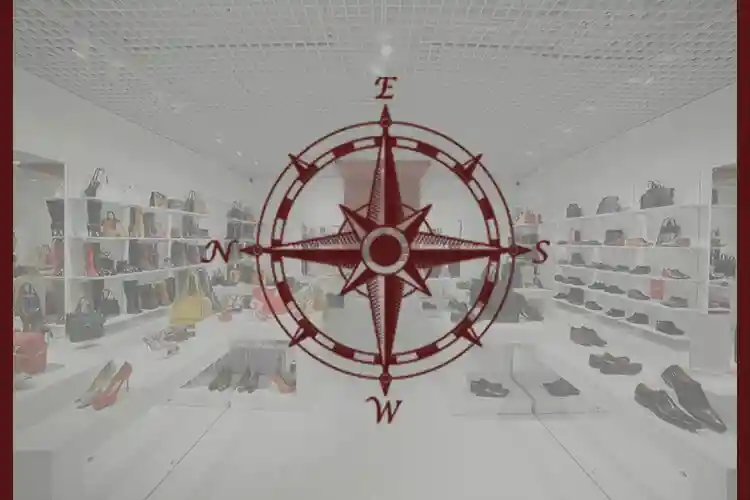 Vastu is an ancient scripture written and followed all over the world from decade to decade. It has a tremendous effect on humans in day to day life. Some of the entrepreneurs considered Vastu Shatra a key to their success. A bad Vastu can turn King into Beggar and a good one Beggar into King. This is the magic of it and no one can deny it.
Vastu plays a very crucial role for overall happiness and success. And, if you are the owner of a commercial shop or planning to buy new, then you must follow vastu shastra. Without proper interior planning, vastu will not give desired results. Direction is the key factor in vastu shastra and it should be absolutely perfect for overall success.
Here are few interesting and effective guidelines of vastu for commercial shop owners:
---
PERFECT AND RIGHT DIRECTION FOR YOUR COMMERCIAL SHOPS:
The entrance should be in the East or North East direction as per vastu shastra principles.You will get more and more attraction of customers towards shops as this brings success. Direction plays a very important role to bring positivity around as well. All the things start from direction and you must be alert as it plays an extremely important role for your happiness and success.
As commercial shop owner, facing lot of problems, Consult Vastu Expert
---
CASH COUNTER - A TRUE LAKSHMI STHANA:
Cash counter door should always open towards the North direction as it brings a huge inflow of money.
If the locker is in the south west direction then the entrance of the room must be in the Northern direction. It makes Goddess Lakshmi happy and opens the door for more money to flow in. This also ensures blessings from Goddess and removes all hurdles as well.
---
IMAGES OF LORDS AND DEITIES WORSHIPPED BY YOU:
The direction of the lord idols and statues should be in the North-East direction as per the Vastu Shastra. This helps to gain strength and positivity to get much desired results.This will make you a very spiritual person as well. You should worship your lord in the proper place which enhances positive energy. Never keep God's idol on ground; it is considered bad in Vastu Shatra so place it on a wooden post or flat and worship them daily.
Facing a problem in Vastu and worried? Financial matters are bothering you. Talk to experts and be happy.
Raw Materials Direction:
As per the vastu shastra heavy and raw materials must be placed in the South-West direction of the store. This brings good luck and fortune. You must give proper attention and care to raw materials for overall success in business.
Electrical Equipment:
In the shop premises as per the Vastu Shastra all electronic equipment should be placed in the South-Eastern corner. Right direction of the electrical equipment location must be there for overall growth in business, you must keep this thing in mind. Don't take this thing lightly.
Entrance Of Shops:
Entrance plays an extremely crucial role to attract more business as this is the starting point of everything. The entrance or main door should be in the North direction as this brings a lot of positivity with clear mindsets. Owner must always reside in the East or North position as it brings positive energy and growth in business enhancing the overall wealth.
Not getting success in business. Working hard and still confused. Talk to Astrologers at and get ready for change.
---
MILD MUSIC FOR PEACE:
Slow and Mild music removes all negative vibrations in the surroundings as per the vastu shastra. It creates positivity and brings freshness in working conditions as it makes everyone happy. This increases the concentration power of the workers which surely helps businesses to quadruple their sales.
---
SETTING OF THE STORES:
The interior of the store should be eye pleasing and attractive. Lightning in store must be good and clear. As per Vastu Shastra, dark corners and areas increase negative vibrations that build up frustrations in workers. Proper lighting brings freshness and boosts the mood of workers and customers both in shops. So, never compromise when it comes to add that additional light. Also, avoid too many colour lightning.
---
ALWAY CLEAN YOUR SHOPS:
Vastu science claims dirty surroundings never help businesses to grow. This is one of the major principles in Vastu Shastra. Therefore, you must keep your shop clean and speckless. Dirty shops attract negativity which results in low sales and businesses. Dirtiness creates bad effects on customers and affects their state of mind as well. You must take care of this for long runs of shops. Always remember one thing Lakshmi always resides in cleanness.
---
NO POLE OR TREE IN FRONT OF COMMERCIAL BUILDING:
As per Vastu Shastra there should not be any tree or pole in front of the store. It is considered as extremely bad and inauspicious as it affects businesses and sales. You must be alert in this manner as it creates disturbances and fluctuations in financial matters. You should never open shops in front of trees or poles.
These are very interesting and effective Vastu Tips as per Vastu Shatra. These methods always bring amazing luck and fortune in the owner's life. It gives tremendous success with lots of profits. You can expect many changes in your life with these Vastu Tips.
If you are also going through trouble in your businesses and get trapped in failures which makes you worried and anxious. Well, here is the Solution. Talk to India's best Astrologers and get solutions for all your problems.
Because you deserve to live a happy life.
---
---