Vastu for Basement – Without Basement House – Is Basement Good for House?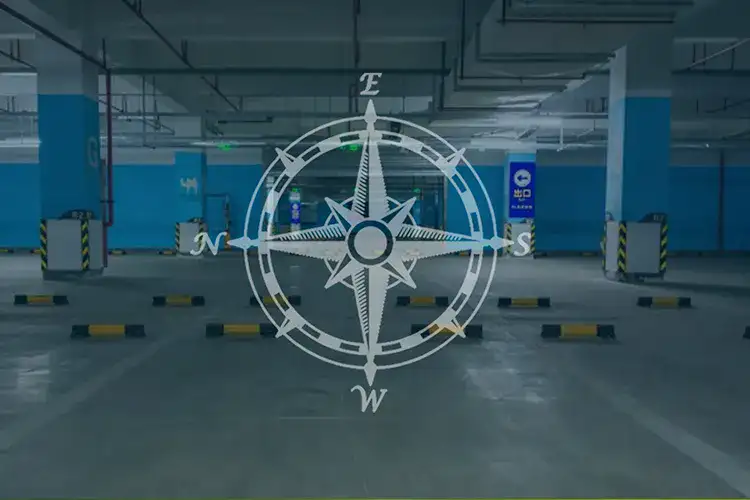 ---
Basement Vastu
The concept of a basement is somewhat unpopular in India and of which Vastu advises against constructing such space beneath the house because it isn't seen as promising. However, if there is a strong desire to build one, it should be completed with Vaastu tips for the basement.
A basement is primarily used for storage, parking space, or keeping equipment. However, there are times when the family also uses such a location to play indoor games. Or even to spend some quality time with one another by watching a movie together through a projector.
Do you know about Vastu tips to design a blissful garden at home?
Basements are generally not occupied and are not used for sleeping or living. According to Basement Vastu, a cellar or an unfilled space under the house should not be used as a living territory.
Are you really Happy with the Vastu Tips for Home? Consult India's Best Vastu Experts and get all answers to your problems
---
Vastu for Basement Tips
Building a basement in the house as per Basement Vastu under the house is not the best option for basement car parking, as previously stated. This location is generally very wet because daylight will most likely not be able to reach the site. Furthermore, there is a possibility that there will be water drainage issues from the surrounding soil, which will cause additional problems.
Do you know about the Vastu for Staircase ?
Nonetheless, if one ends up developing a cellar, it becomes critical to do so in light of Vastu science, which is used to improve things. Here are a few pointers to help you enhance the foundation of your cellar:
Finding it Hard to Tackle the Situation? Get Your Free 2022 Horoscope for the Solutions!
According to Basement Vastu, it is ideal for designing your cellar in the North, North-East, or East bearing as these sides are highly beneficial.
There is a chance that some sunlight will enter the storm cellar and illuminate the energy levels.
You can also use beautiful colours to paint the basement's dividers, emitting positive vibrations.
Do you Know about Vastu for Pets ? 
It is suggested that one-fourth of the storm cellar be above ground, allowing enough light to enter to illuminate the area. This helps to keep the site dry and warm, which keeps the dividers solid and flawless.
Setting all of the heavy items in the basement's South and West sections can be highly encouraging. It will sift through the sweltering night sunbeams if the South-West corner is kept over the ground.
Also, planning the construction so that the South-West corner bears the load's brunt can create an extraordinary storm cellar establishment.
Because this location is below ground level, make sure the cellar's height isn't compromised.
For a more casual encounter, the size of this location should be nine feet or higher.
The basement's overall impression should be in the shape of a square or square, as this helps to spread amiability and quiet vibes.
When the scene is cluttered, resentment enters the picture. Trying to keep the basement area perfect and clean for the mugginess levels may be more difficult than expected (as this spot is somewhat dull and soggy).
Uncover all Challenges and Unwanted changes in your Life Graph. Get Free 2022 Report
---
Basement Vastu Things To Avoid
Building a basement cellar under Basement Vastu has incredible results.
In any case, Vastu Shastra discouraged the construction of a basement. However, if you do, it is critical to understand what things should be kept a safe distance from while these aids in controlling the cynicism in the house.
Do you Know about Vastu for Temple at Home ? 
The development of a basement should be done with Basement Vastu in mind because it encourages the spread of more positive energy in the house. Here are a couple of things to avoid:
Because it is unlucky, the basement should not be located in the south, south-east, or west directions.
Heavy objects should not be placed to the north or East. Keep that space open to allow light to enter and brighten the area and allow for ventilation.
The staircase leading to the basement should be sturdy and free of flaws. Take the stairs on the north-east side instead. It will be more profitable to make it in the south-west corner.
Do you Know about Vastu Tips for Interior Design? 
Using dark colours to paint the walls may create a pessimistic atmosphere, so avoid using such colours.
---
According to Basement Vastu, a good basement situation can help the family's occupants live a peaceful life. It also helps the family generate more business, which improves the family's overall condition.
Confused in Life? Know your Life Better with Free Janampatri
---
Basement Vastu FAQs
Which Direction Should the Staircase to the Basement be, According to Basement Vastu?
A staircase should consistently be implicit in the western or southern part of the house. It should not be built in the northeast corner, as it is accepted that a staircase here can prompt monetary misfortunes. Indeed, a flight of stairs in any corner except the western or southern corner is considered to cause casualties.
Do you Know about Vastu for Pets ? 
What is the Reason for a Basement?
Building establishments should be beneath the ice line to abstain from freezing and breaking in pipes. In more relaxed environments, the ice line is a few feet beneath the surface, which is why numerous Northern homes have storm cellars. It's more viable to introduce a basement if the establishment is now this profound in the first place.
Do you know about the Vastu for Staircase ?
Where should i Put the Stairs in My Basement?
If possible, place the staircase in a focal point that does not obstruct access out of the house. Many houses have steps to the basement directly on the divider from the kitchen to the yard, making access to the outside more difficult.
Do you know about Vastu tips to design a blissful garden at home?
---
Conclusion
As a result, it is critical to follow Basement Vastu before constructing a basement in your home. It can bring you all the riches of the world if made in an auspicious location.
Meanwhile, if it does not adhere to Vastu principles, your life could quickly become a tale of 'riches to rags.'
Bid farewell to all the Vastu-related troubles in your household.
For Basement Vastu Tips, you can Contact an Expert Astrologer
---
---