Libra Career and Professions – Suitable Libra Careers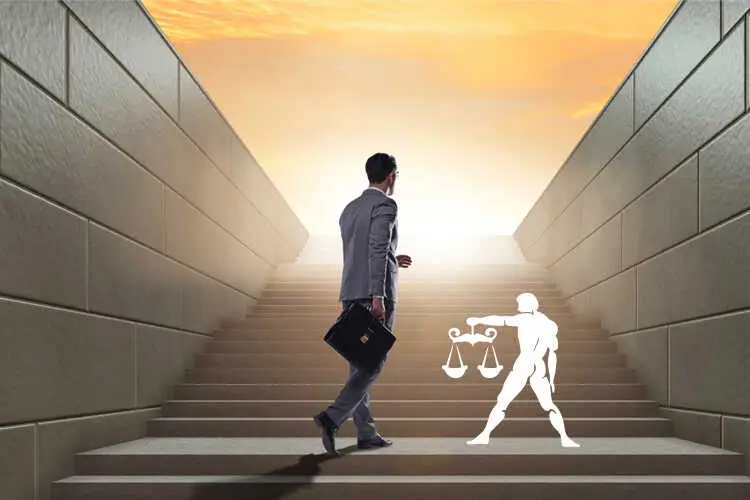 Libra has a keen sense of business and puts a high emphasis on teamwork and collaboration. They respect justice and fairness and expect others to share their beliefs.
Libras despise conflict and confrontation and are more likely to serve as a mediator if necessary. They're also effective negotiators because of their natural diplomacy and willingness to empathize with others. Librans are known for their ability to remain calm during adversity by carefully weighing all of their choices before making a decision.
Although Libra's level-headedness and honesty may be advantageous in the workplace, it is often followed by less helpful indecisiveness. This causes them to vacillate for too long before making a decision. While Libra signs can find it challenging to make decisions for themselves, they excel at assisting others in making decisions.
---
How are Libra in Job and Profession?
Libra natives are known for their sense of justice, sociability, and respect for beauty. They are fantastic at establishing real, long-term relationships and are outstanding communicators.
However, the Scales avoid conflict and aim for balance and harmony everywhere they go. Although they are generally well-liked, they have flaws such as indecisiveness and moodiness.
This zodiac sign gravitates toward calm, aesthetically pleasing environments that allow them to collaborate and socialize with others. Mess and chaos irritate them, and they will go to great lengths to change their setting and restore peace in places where there is tension.
They are intelligent by nature and enjoy studying and processing new knowledge. Libras have a hard time saying no, which can cause issues. Their indecisiveness may also make it difficult for them to assert or even comprehend their own beliefs and opinions.
---
Libra Males and Females in Jobs and Businesses
The friendly nature of Libra makes them famous members of any team. Their diplomacy, tact, and charisma all come in handy at work, where they can build close bonds with coworkers and clients while still promoting company policies and messages.
If they put their minds to it, Libra will succeed at any task. On the other hand, they are especially well-suited to some occupations and career paths due to the characteristics associated with this star sign.
A career horoscope will help Libra recognize its strengths and weaknesses and find a rewarding job where its skills can be put to the best use. But it is not a quantitative approach to choosing a career.
They also excel in jobs that allow them to gain a better understanding of the work that they're doing. Also, they will gain broader implications, providing them with opportunities for professional advancement.
Along with Libra traits, your ascendant and moon sign also impact your personality at your job or profession.
---
Top 10 Suitable Career for Libra:
Below are the ten Libra career ideas focused on the personality characteristics associated with this star sign that may inspire you.
Interior Designer
Event Planner
Human Resources Manager
Recruiter
Lawyer
Counselor
Detective
Retail Buyer
Stylist
Art Dealer
In this post, we'll look at how Libra's personality traits transfer to the workplace, as well as some of their best job options. Libras thrive in positions that allow them to support others, create relationships, and restore or maintain justice while enabling them to indulge their aesthetic sense.
Interior Designer:
The work as an interior designer suits Libra down to the ground, thanks to their love of form and style, as well as their ability to create elegance and harmony. This position allows Libra to express their creativity while also fulfilling their desire to collaborate, form relationships, and provide a service that benefits others.
An interior designer's task is to plan a layout and colour scheme and choose items like lighting, furnishings, and decorative items that will make a room both functional and appealing.
Libra have a natural talent for understanding people and an intuitive sense of taste – the ideal combination for an interior designer who must translate a client's wishes and preferences into a beautifully designed environment.
Event Planner:
Libra may have difficulty making decisions for themselves. But they excel at guiding others through the process, which is a crucial skill for this job.
Event managers organise activities for companies or individuals. They must be able to build good client relationships, collaborate closely with vendors and suppliers, and adhere to a budget to ensure everything goes according to plan.
This work is a good match for Libras because of their keen eye for detail and aesthetics and their outstanding communication skills, and their ability to help and encourage others.
Human Resources Manager:
A good HR career requires Libras' excellent people skills, as well as their ability to mediate, gain confidence, and develop relationships.
This role includes supervising recruiting and organising a workforce in order to optimise the use of available talent. Managing training and development, dealing with staffing problems such as conflicts and disciplinary practice, and acting as a liaison between management and employees are all part of the work.
Libra are likely to succeed in this role because they are good communicators with a sense of justice and a willingness to bring peace and harmony to the world.
Recruiter:
Libra are excellent recruiters because of their good interpersonal skills and diplomatic disposition. This position entails publicising job opportunities, recruiting candidates through career fairs and other means, and arranging interviews.
However, Libra have a knack for detecting potential and sensing which candidates may be the right match for a specific position, thanks to their inherent ability to read others and interact effectively. This is likely to be a satisfying and rewarding career option for them because they enjoy working together and supporting others.
Lawyer:
Libras excel in all facets of the legal profession, and this is another position where their passion for justice comes to the fore.
A lawyer is a specialist who can give legal advice to individuals, companies, and organisations, as well as defend them in court and legal transactions.
A Libra will enjoy using their analytical abilities as a lawyer, in addition to the pleasure of fighting for justice. When campaigning or bargaining for their clients, their gentle persuasion skills will place them in a good position.
Counsellor:
Counsellors must first and foremost establish a clear relationship of trust with their clients. Libras are skilled at leading others through complicated and challenging processes and assisting them in weighing all choices before making a decision.
In this function, which involves reviewing all of the information provided by clients and keeping comprehensive, reliable records, a Libra's inherent attention to detail is also crucial, and Libras excel in this field.
Acting as a counsellor and assisting people with problems of mental health and well-being may be a natural match for Libras because they are extremely compassionate individuals who quickly form relationships and enjoy assisting those in need.
Detective:
Libra have a strong understanding of what is right and what is wrong. They are not afraid to lay down the law and execute justice in an impartial, fact-based manner. They also like to get to the bottom of a problem, believing that this is the best place to start when making rational decisions.
All of these characteristics are perfect for detective work, which entails conducting interviews, reviewing evidence, and documenting results in order to solve crimes and bring criminals to justice.
Retail Buyer:
A retail buyer conducts research and chooses items for sale in a store.
A consumer not only looks for new merchandise but also looks at what's actually on offer to make sure that it's all competitive. The role necessitates sound business judgement, a keen eye for aesthetics, and an appreciation of consumer needs, all of which are traits generally associated with Libra.
Buyers who are successful must also be able to build and maintain positive relationships with Libra new and current suppliers, as well as negotiate advantageous contract conditions for their employers. This is an environment where Libra excel, as well as the detail-oriented aspects of the work, such as analysing business dynamics, predicting revenue, and handling logistics.
Stylist:
The work as a stylist would allow a Libra to express their artistic side while still allowing them to use their eye for aesthetics.
A Libra is drawn to all facets of the world of fashion and beauty, and this profession will allow them to pursue their passion. However, Libra's ability to learn and develop their craft will lead them to carefully research the looks and patterns while still experimenting with things.
Their ability to communicate allows them to understand a client's needs and wishes. They are eager to share their experience and expertise. Libran stylists are likely to effectively advertise for their own jobs because they are naturally stylish people who take pride in their looks.
Art Dealer:
An art dealer's work incorporates two traditional Libra characteristics: a love of art and culture and a good business sense.
Libra have a natural sense of style and have their finger on the cultural pulse, and they can spot a stunning, high-quality piece of work from a mile away. They are also adept at developing rapport with customers. This allows them to better understand what a client wants and gain their confidence in fulfilling it – all of which are critical skills for a good art dealer.
This position is perfect for Libra because it allows them to convey their creative tendencies and love of beauty while also assisting and guiding others in the art buying and selling process.
Planetary placements and aspects also drive your career along with your star signs. Get Premium Janampatri!
---
Closing Note:
It's important to note, however, that the Libra career horoscopes are focused on astrology rather than science. Many people believe that your zodiac sign has no effect on your personality or the course of your life.
The truth remains that many people check their horoscopes on a regular basis for encouragement, warmth, or just a little amusement, and they often find the answers they need.
We strongly discourage you from making career choices solely based on your zodiac sign. However, there's no point in looking at your career horoscope and deciding how closely your strengths and weaknesses match those of a traditional Libra.
It might be a helpful exercise in forming an image of the sort of job you'd be ideally suited for.
Talk to our expert astrologer to define your zodiac profession or business life.
---
---