Scorpio Romance: Uncover The Flood of Emotions In This Water Sign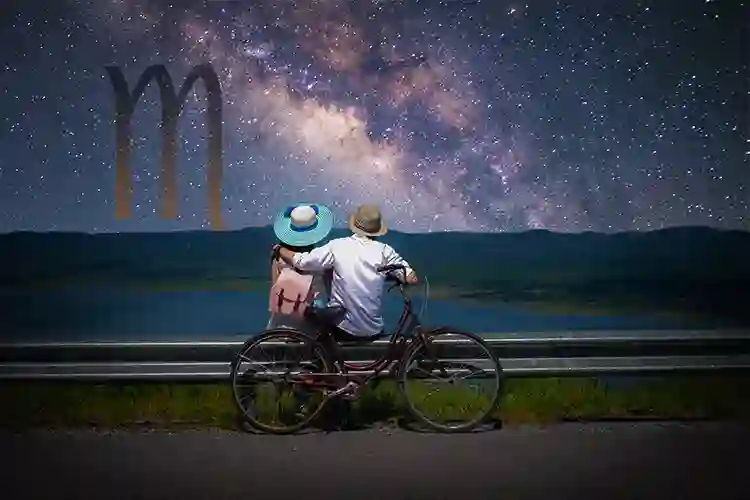 Ruled by fiery Mars, Scorpio is the most passionate sign of love. Despite fighting all night, a relationship with a Scorpion will never lack romance and passion. Scorpio sign love life is full of extremes, they love and fight both passionately. In fact, they strongly believe that with true love comes a true fight.
We can all agree Scorpio natives are some of the most mysterious people. There is passion, there are conflicts, and there is a significant amount of melodrama in Scorpio's love personality. Today, we are trying to decode that. How bold of us! However, let's talk about Scorpio Romance. A pandora's box waiting to be opened.
Wish to prepare to propose to the love of your life? Get the daily predictions from MyPandit App.
---
A Summary to Scorpion Romance
A perfect combination of passion and romance, Scorpio sign love life is mysterious, unpredictable, and more than anything, passionate. They are deeply emotional beings who expect the same from their partners. They are also suspicious and volatile with their partners at times. However, this comes from the enormous amounts of sentiments they carry.
You will be on an adventure when it comes to receiving the Scorpio Romance. They will show you all the signs of commitment and the emotions they carry. At the same time, jealousy, possessiveness, and arguments can also take over.
---
Scorpio Romance: The "Romantics" In Scorpio Natives
Let's talk about the Scorpio romance now. If there is only one thing you need to know about Scorpio romance, know this: They love from their core. There are no half-measures. The depth of their love and romantic needs demand to feel all the pleasures and pain that come with loving someone.
These might be some of the reasons why Scorpio natives want to become one with their beloved to the point where they are blamed for being controlling even if they are not. They just want to be in love, as deeply as they can, and feel everything that a relationship has to offer.
Are you searching for the perfect life partner? Talk to our expert astrologers to know about your soulmate.
---
Scorpio Men & Romance
One thing is for sure; it is going to be an intense ride when it comes to Scorpio romance. A Scorpio man will be the most romantic person when he is with the woman of his dreams, and he will not be shy to show it.
On top of that, they are serious about their feelings. You can trust them to be loyal, and that is what makes them a complete package-intense and loyal. You have all the attention in the world when a Scorpio man loves you.
However, as mentioned before, Scorpio romance requires their partner to mirror their emotions. Poor Scorpio, being the bundle of emotions they are, expect the same from their partner. Therefore, Scorpio Men are demanding and have the needs they would like you to fulfill.
Are you in love with Scorpio Man? check your compatibility with the Scorpio sign.
---
Scorpio Women & Romance
Passion, passion, and passion. If you were to describe Scorpio romance, especially of a woman, passion would be it. Not only romance, but Scorpio women also put enough passion into their friendships and career too. They are also inherently erotic and charming, almost irresistible to their partners.
However, you have been warned. Be rude to them and see for yourself what havoc a Scorpio can create. They are very sentimental and impressional by nature and yet firm on their ground. It will not be an easy task to keep secrets from her, and hey, you shouldn't!
Last but not least, Scorpio women are possessive. Their passion and possessiveness walk hand-in-hand when they are in a relationship. Being Scorpios, they are fierce by nature, and you will see it in the moments they are jealous. Once again, this passion, possessiveness, and jealousy come from deep emotions and the fact that Scorpions are bound to love from their core.
Are the planets conspiring against you? Know through free janampatri report.
---
Scorpio Romance: Positives & Negatives of Scorpio Love Life
So, we can conclude that Scorpio's romance is indulgent. Sometimes too good for its own, but something not to miss. Let's make a list of what makes these Scorpions irresistible and some indicators that tell you to beware of the Scorpio wrath!
The Positives
Scorpions are passionate, emotional, and honest in their relationships.
They are the most loyal, consistent, and tolerant.
Added bonus, they are unrestrained and experimental in Bedroom, too.
The Negatives
On the flip side, they are the ambassadors of mystique! Very quickly, they can be very secretive, cold, and even sceptical.
When emotions run deep, they also come with some issues of obsession and possessiveness.
Scorpio partners can also be very controlling.
On their bad days, they can be hurtful, vengeful, and of course, extremely jealous.
Thinking about what's your positive and negative traits based on your birth chart. Access your Free Janampatri Analysis
---
Scorpio Compatibility with Other Zodiac Signs
Scorpio natives are most compatible with Cancer, Virgo, Taurus, and Capricorn. These signs emotionally connect with Scorpions.
Good: Cancer, Virgo, Taurus, and Capricorn.
Average: Gemini, Aquarius, and Libra
The least compatible sign with Scorpio is Gemini, Aquarius, and Libra. These signs act too flighty with intense Scorpions.
---
Scorpio Romance: Conclusion
Yes, everything you thought about Scorpio is there. But, who can claim to know them completely? On the one hand, they are the perfect lovers of all time with all their devotion and emotions, giving everything they can to their partner. On other days, they can come up with a completely overwhelming personality that can intimidate you. Our suggestion? Be on their right side and enjoy the journey. A toast to all the Romantic Scorpions out there.
Need more about Scorpio romance astrologically? Talk to our Expert Astrologers.
---
---