Prabhupada Jayanti Special: The Launch of Rs. 125 Coin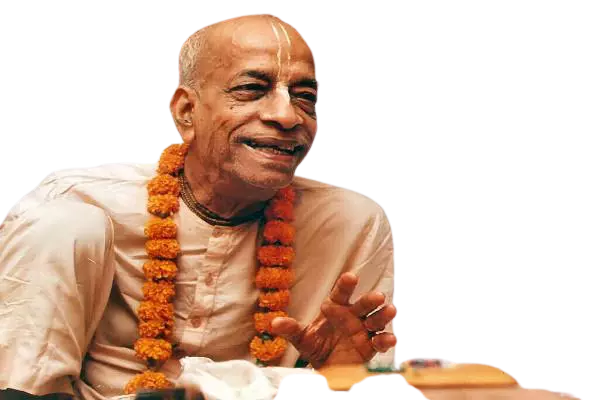 On September 1, Prime Minister Narendra Modi will unveil a unique commemorative currency honouring Srila Bhaktivedanta Swami Prabhupada's 125th birth anniversary. PM Modi will introduce a 125 coin on the occasion of the 125th birth anniversary of Shri Bhaktivedanta Swami Prabhupada Ji, who founded the ISKCON mission in the country and abroad and awakened the movement of devotion to Hare Krishna-Hare Rama.
Prabhupada Ji awakened a wave of Krishna devotion in foreign countries. With his inspiration translated Shrimad Bhagavad Gita and other Vedic literature into 89 languages. This book became a bestseller book in many countries. This coin, which will be released in remembrance of Prabhupada, will not be commonly distributed. According to the horoscope for the launch time of 4.30 p.m. on September 1, the majority of online bookings for this coin will be from abroad.
Facing Any Issues in Life? Take Astrological Help. Ask Our Expert Astrologers Now!
---
How Can You Get This Coin of Rs. 125?
The 125 rupee coin can be purchased by visiting the RBI. The RBI will also set the pricing of these special coins. These coins can be ordered online from both within and outside of the country. If we look at the horoscope of the coin's launch, Jupiter, the ruler of the twelfth house, is in the second house. As a result, ISKCON members outside of India and ISKCON affiliates may be interested in this coin. Aside from that, Saturn's placement in the first house of the horoscope implies that the process of purchasing coins might be pretty slow.
---
How are Commemorative Coins Issued?
In the past, seven 125 rupee coins were issued in India. On the occasion of Netaji Subhas Chandra Bose's birth anniversary, the government minted a Rs 125 coin. These coins are similar to regular coins. Such coins pique the interest of coin collectors and followers of great men. Usually, these coins can be found on the Reserve Bank's website or at the Reserve Bank.
Also Read: Which Planets Bestowed Triumph To Netaji Subhash Chandra Bose?
---
---