Kangana Ranaut Birthday Horoscope: What 2021 Has in Store for OTA Actress?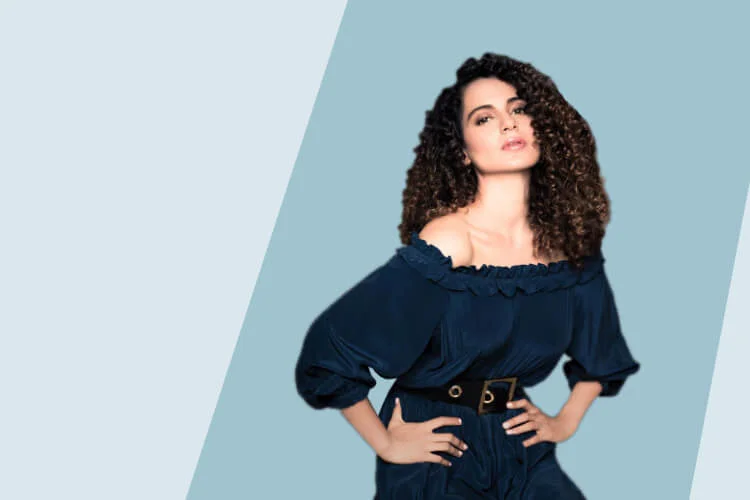 If you are a religious follower of B-town, you will surely know who Kangana Ranaut is. Yes, it's the Queen of Bollywood who has come a long way in this industry. Kangana is a One Take Actress (OTA) who can break the ice. This revolutionary woman is one such actress who has always been known for her generosity. She introduced and uplifted the power of genuineness, being down to earth – than being just another glamorous actress in the industry. It is a prime reason for being called the Queen of the Industry, and this nature helps her connect with the audience quite easily.
As Kangana's birthday approaches on 23rd March 2021, don't you want to know what this year will be for her and what the expert astrologers have predicted? Setting the stage for all the upcoming Bollywood actresses not to be scared and inspiring millions of people with her roles like Rani in Queen and Manikarnika in The Queen of Jhansi, this year will be excellent for her to explore more of her creative skills and abilities and sign up the movies that are not typical but out of the box to make it on the top of the box-office.
Are You Facing Difficulty in Your Career or Professional Life? Talk to Our Astrologer and Get a Solution.
---
Kangana Amardeep Ranaut Birth Details
Date of Birth: 23 March 1987
Time of Birth: Unknown
Place of Birth: Bhambla, Himachal Pradesh, India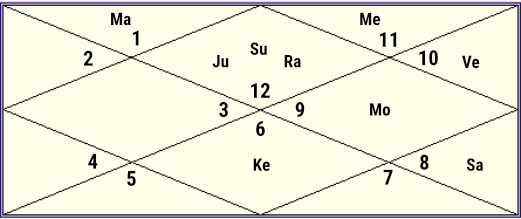 Download Your Online Free Janamapatri Now and Plan Your Future Smartly!
---
The Dream Project of Working in the Armed Forces – Will 'Tejas' Give Kangana Ranaut Her Career Success?
In the upcoming movie Tejas, Kangana Ranaut will be seen as a Fighter Pilot. The actress is working hard for her film, and it is predicted that the movie's successful release may earn her more fame. After that, the actress may get the roles of cops, detectives, soldiers, or any character in an action/thriller movie. As per her Kundali, Mars is in the Aries sign, which is self-respecting, so her current situation signifies that she may only succeed by playing the leading roles of a cop, a detective, a surgeon, or a female minister. So, it can be said that she will mostly be doing Biopic movies.
Tejas may be released in April 2021, when Jupiter will be in a new sign. Yeah, Jupiter transits in Aquarius from 6th April 2021. This means Jupiter will be in the 12th house from the Sun's position, and it will be aspecting the 6th house. This scenario is promising, and it can be said that 'Tejas' could be a successful blockbuster film at the box-office. Fierce and bold Ranaut is known for her straightforwardness in expressing her public opinions on cinema issues to feminism. Similarly, during this time, Kangana will be more than excited, and she may express her views on some politicians, which could drag her into controversies.
---
Will Kangana Give Justice to Her New Avatar in Her Upcoming Film 'Thalaivi'?
'Thalaivi' is a biopic film of Jayalalithaa, the former and youngest chief minister of Tamilnadu. Releasing in three different languages – Tamil, Telugu, and Hindi, the film was set to move the audience on 26th June 2020. But the Covid-19 outbreak hit us, and now Thalaivi is expected to hit the theatres by the end of 2021. Kangana may not like to be in the spotlight, but she will be seen as the leading actress who will surely catch everyone's attention in this film. During the exciting period, Kangana will be serving a significant Mars period, which started back in 2018. In addition to this, the Sun is residing in the Pisces sign, according to her birth chart. This portrays that the fearless actress is likely to play bold characters and challenging roles only; 'Thalaivi' is one of them. Following the release of this political film, her fans will be in awe of her skills. Possibly, after her incredible role, she may also get offers to play similar kinds of challenging parts. Thalaivi could be a super-hit film, and Kangana can lead it to its success.
Currently, Saturn's 3rd aspect is on the Sun, which can be a primary reason why politicians may accuse Kangana of her views and opinions she may share with the public. It is advisable to the Queen Boss to be a little picky about her words. On the plus side, the Sun will be moving in the south direction, which could be favourable for Kangana as she gets maximum benefits from the south direction. That is because Saturn is in Scorpio, and Mars is the lord of the south direction. Thus, the actress may get multiple offers to work in high-budget Tollywood movies. And by its looks, it can be seen that it started when she got an offer to work in Thalaivi.
---
Collaborating with Aamir Khan in Madhubala. Let's See When Will The Project Start and How Will it Be?
This iconic actress needs no intro. Am I right? Or Am I right, people? As the name suggests, this film is a biopic of the Venus Queen, Late. Madhubala. And it is likely that the Queen of Bollywood – Kangana, will be playing a leading role in this film. Anurag Basu will direct the film. The current time is quite favourable for Kangana so that she will be performing a strong character in this film, and the part is such that it will be nothing but a beautiful and bold one. But it is predicted that working beside Aamir Khan may not be very promising for her as she may be unable to fulfil her desires. There are three planets to blame for it – Jupiter, Sun, and Rahu, which are aspected by the Lord of the Rings – Saturn. This planetary conjunction suggests that her wish may not come true. The situation suits best to call Kangana 'Beauty with Tragedy' just like the nickname was given to Madhubala. Not only for Kangana, but March month is full of planetary transits; curious eyes can find it here!
If we tell you briefly, in Kangana's Kundali, the significator of mental strength, i.e. the Moon, is in Jupiter's house, and Jupiter is in Saturn's House. All this house game is confusing for you as well, or is it just us? Well, Jupiter and Saturn are enemies to each other. Therefore, the Moon is weak, and thus, her dream may not turn into reality. On the other hand, Mars is vital, which is why she gets an offer to perform female lead roles. However, she may not be able to work with her choice of actors.
---
India first female-led Action thriller movie, 'Dhakkad' with Kangana taking the part
It looks like 2021 is full of Action drama for Kangana as she is signing for all the action-thriller female lead role movies. Dhakkad is also part of the action drama fam-bam. Kangana is the right choice as she is capable of performing the lead role. It will be the first female-led film, and it can be said that Kangana will be delivering her career's best performance. Tejas and Thalaivi are going to be a hit, and Dhakkad will be a super-hit too. All these fantastic scripts will help the actress to get success because of her female lead roles. The actress gave her best when she worked as a supporting co-star in romantic films, but now she has stepped up her game. Currently, in Kangana's Kundali, Mars is vital, so she won't be doing any romantic or supporting roles or any cameos in big-budget movies but directly taking up the lead roles!
Sade Sati's period began in 2014 for Kangana, and since then, she hasn't worked in male-lead films. She prefers to work as a female lead actress where she is sharing the screen with underrated actors. As Venus is in Capricorn, Sun in Pisces, and Mars in Aries, she will get all the appreciation she asks for. Moreover, she is in the major period of Mars until 2025, which means she will continue to earn appreciation and fame for the next five years.
---
On An Ending Note
In 2021, Kangana Ranaut will only hear Super-hit, Super-hit, and Super-hit as all the three upcoming movies, Tejas, Thalaivi, and Dhakkad, are expected to be – well, Super-hit. But as life won't give anyone roses without the thrones, she may receive the Sun's adverse effects in March, June, July, and October. The year will be a great one for her films, but she is likely to get stuck in between the controversies due to her verbal spat with the politicians.
To Get Your Personalized Solutions, Talk To An Astrologer Now!
---
Best Wishes!
Happy Birthday, Kangana Ranaut! We wish this generous and fierce actress to have a fantastic year and a bright future ahead.
---
---