Lata Mangeshkar Horoscope: Stars Predict Healthy Life For Singer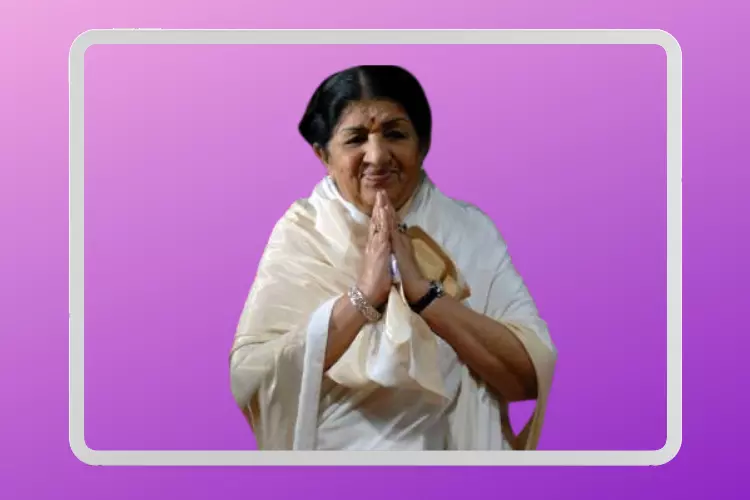 When it comes to listening to evergreen music, one singer makes us revive the old times, and she is none other than Lata Mangeshkar. The famous singer is well-known for giving melodious voice in many popular movies. Also, she recorded songs in 36 languages, including foreign languages. In 1974 Lata Mangeshkar became the first Indian lady to perform at the Royal Albert Hall, London. Later, she bagged the Dada Saheb Phalke award.
Lata Ji's kundali represents that she is fond of wearing traditional attire and jewellery. But she may not fall into commitment in a relationship. She built her career in the music industry with her own efforts despite coming from an ordinary family. Venus, which is associated with the film and entertainment industry, gave her immense energy to grab the attention of the audience with her voice.
In 2001, an Indian singer went on to receive the Bharat Ratna award before France conferred on her its highest civilian award, the Officer of the Legion of Honour. Now, without wasting time, let us check Kundali of Lata Mangeshkar.
---
Birth Chart of Lata Mangeshkar
Date of Birth: Sept 28, 1929.
Time of Birth: Unknown.
Place of Birth: Indore
Studying Lata Mangeshkar birth chart, astrologers say that Atmakaraka Mercury is present in the Virgo sign. This makes her very genius and efficient in her work. Moreover, Mercury is exalted, so she is a very focused and humble person. The favourable placement of Jupiter blesses her with knowledge and wisdom.
The Taurus sign represents artistic approach, talent and creativity, while Jupiter's presence enhances her ability to perform on bigger stages. The red planet Mars is placed in the Libra sign makes her compassionate and calm with her creative expressions. Libra's Mars also adds fresh energies to her artistic talent. Hence, she became one of the best singers in the Hindi film industry.
---
Core Astrological Prediction Of Lata Mangeshkar's Life
Lata Mangeshkar is known for giving iconic Bollywood songs for both old and new movies. Her sweet voice can turn any ordinary song into a harmonious ballad.
Transiting Saturn occupying the Capricorn sign may keep her busy in her work life. This Capricorn's Saturn may bless the legendary singer with good health. She may get relief from health troubles for a slightly longer time.

You may like to read: Saturn transit in Capricorn sign
---
Lata Mangeshkar May Defeat Tough Times
Lata Mangeshkar may receive proposals to work on new albums. At the same time, she may need to accept few changes, which may bring positive results for her. Transit of Saturn may prove to be beneficial for Lata Mangeshkar's health and well being.
On the flip side, she would have the support of Aquarius's Jupiter, so the auspicious planet will help her in defeating viral infections. Lata Mangeshkar is under Jupiter's mahadasha and Venus antardasha. Hence, she may achieve desired outcomes with the help of these benefic planets.
The upcoming Mars transit is expected to bring good dynamism to her personal life again. She may feel more relaxed and have a positive approach. She may have an enjoyable phase ahead. As per Lata Mangeshkar's birth chart, she may feel moving in a slow and steady phase. But, this may help her get surrounded by a peaceful atmosphere.
---
Overall,
We saw how Lata Mangeshkar is blessed by the benefic planets. Venus and Jupiter give her excellent skills to sing in her beautiful voice. And therefore, she came up in the film industry by its own strength. She represented the wonderful blend of classics and contemporary songs by singing in Bollywood movies of every era. The good news for her fans is that the female playback singer is expected to remain healthy in 2021. She may also feature in new upcoming songs. We wish Lata Ji longevity and good health.

Also Read: Ranbir Kapoor Horoscope
---
---