Punjab Election 2022: Guess Which Planet Will Support Charanjit Singh Channi?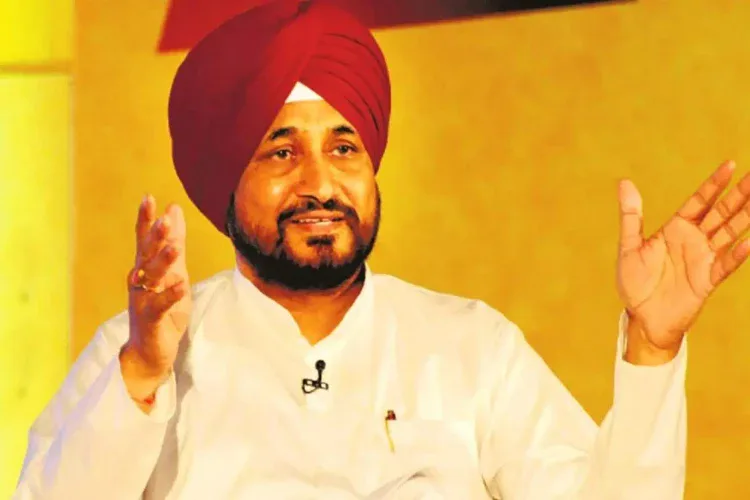 Punjab Assembly Elections 2022 are slated on Feb 14, and Chief Minister Charanjit Singh Channi is quite optimistic about his victory. However, the road would not be easy for Charanjit Singh Channi, who became CM in mere six months. Owing to the fact that there have been many disputes between the Charanjit Singh Channi and Navjot Singh Siddhu, attracting voters in upcoming elections is seems to be hard for him. In such a scenario, does Charanjit Singh Channi has the support of planets? Let's dive into his Solar chart to know the Astro-views.
Win or Lose? What's your Kundali signifying? Get a free Janampatri Report with just one click.
---
The Super Combo Of Two Planets
Born on Mar 1, 1963, Makrauna Kalan, Punjab; Jupiter is the most beneficial planet in the horoscope of Charanjit Singh Channi and is placed in Aquarius along with Sun. It is a sign of good fortune for Charanjit Singh Channi, whose benefit he can yield throughout his life. The favourable position of Jupiter keeps him optimistic. This conjunction of Sun and Jupiter is also responsible for achieving wealth and luck. However, the combination of both the planets also makes him somewhat arrogant yet this union makes him very knowledgeable. The credit of Channi's reputation of public life and the positive attitude of people towards him goes to the joint alliance of the celestial father and the most generous planet of astrology. His powerful authority and strong relations with big leaders and officials have come into his kitty due to the union of the Sun and Jupiter.
Overall, this combination has given Charanjit Singh Channi a successful life. But how far will this combination take him? Let's see ahead.
Which planets are going to bless you in the upcoming days? Read free Yearly Horoscope 2022.
---
Rahu-Mars Also Affected The Kundali Of Charanjit Singh Channi
There is an Angarak dosha of Rahu and Mars in the horoscope of Charanjit Singh Channi. Rahu can be the cause of the sudden rise as well as unexpected falls. This conjunction of Rahu and Mars further increases his free will. In fact, it is also responsible for his stubbornness and never back down attitude. Suddenly everything goes well in his life and all of a sudden he gets caught in some big controversy. It can be said that the negativity against him due to the recent issue of security of Prime Minister Narendra Modi, has happened due to this combination.
Cut down the negative effect of Angarak dosha in your life by placing Mangal Rahu Angarak Yantra in your home.
---
The Story Doesn't End Here
There is a strong Saturn, Venus and Mercury in Charanjit Singh Channi's horoscope. Due to such a planetary setup, he can be a good strategist and has the ability to defeat his opponents with various tactics and tricks. But, Ketu is also involved in this important conjunction. This is the reason that suddenly he takes wrong decisions and results in various problems. Furthermore, there are no planets on either side of the Moon in his horoscope, so it leads him to take indecisive actions, which may backfire. Can any of his decisions in Punjab Election 2022 put him in trouble or will the planetary transits support him?
Wanna know how will be the good and not-so-good times in the upcoming days? Get Yearly Astrology Report 2022 for the details.
---
The Effect Of Transit Planets In Charanjit Singh Channi Horoscope
Overall, the planets in his Kundali is supportive. The recent transit of Jupiter in Aquarius has been beneficial for him, but the further transit of Saturn indicates a major change in his political life. Nevertheless, Jupiter's stay in Aquarius during Punjab Election 2022 can be positive for him.
Presently Saturn is passing over four major planets in his horoscope, while Rahu's transit over Moon will also create some serious problems with some of his colleagues and other big leaders. He may get a good number of seats in the upcoming Punjab Election 2022, but will it be up to his expectations- is difficult to predict. After April 2022, during the transit of Saturn and Rahu, he faces opposition from his own party leaders.
Overall there is a fine balance of good and bad for Charanjit Singh Channi, so the upcoming Punjab election can go either way for him.
What will the upcoming transit bring for you? Talk to Astrologers to know in detail. First Consultation with 100% Cashback!

---
---