Marriage Rumours Cleared! What 2022 Holds For Vicky Kaushal & Katrina?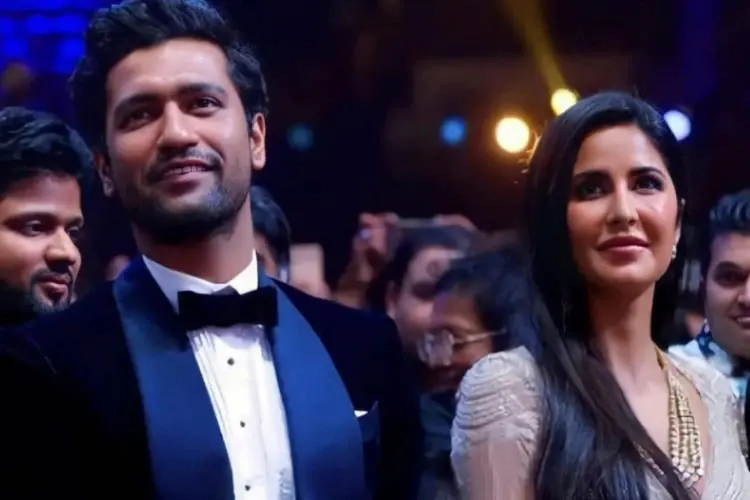 The wedding of Vicky Kaushal and Katrina Kaif is currently one of the most talked-about topics. However, Katrina & Vicky seem to have a different plan. Yes, they may have a hush-hush marriage on Dec 9, 2021, in Rajasthan at a 14th Century fort in Sawai Madhopur.
No matter how secretly they'll get married, our expert astrologers can't unsee the planetary positions. Believe us, Vicky Kaushal & Katrina Kaif's future seems not only shocking but controversial in many ways. So, here is what the stars have to say!
Born on July 16, 1983, Katrina Kaif is a Virgo native. According to Katrina Kaif's basic birth chart, the master of their married life is Jupiter. The master of married life is Jupiter as well. In the year 2022, Jupiter transit is going to happen from the house of Karma and the destiny of Katrina Kaif. This transit may fetch positive results for the actress.
How do transits of planets impact your life? Get ultimate Astro guidance from expert astrologers now!
However, After April, Saturn's transit in Katrina's horoscope will bring a challenge for her. If we see a brief description for the year 2022 for Katrina, then the time from January to April will be a good time for Katrina. This will be followed by the entry of Ketu in the house of Love in Katrina's horoscope, which can add to difficulties.
Vicky Kaushal, born on May 16, 1988, is a Taurian. His sun Kundli has an exalted Moon. During 2022's first four months, Jupiter's transit will remain at his house of karma and then will enter the house of profit. Overall, a helpful indication for Vicky.
Let your Janampatri help you in different areas of life. Get your free JanamPatri now!
However, here is the plot twist! The transit of Ketu between April 2022 can also bring challenges to Vicky's life. Due to which the income of his films and his personal performance can be affected. The same Ketu is transiting in Katrina's horoscope as well. However, for Katrina Kaif and Vicky Kaushal's marital relationship to be successful, both will need to have patience and faith in each other.
In both Kundlis, April looks challenging. But it's always good to be aware of the upcoming planetary scenario as it may guide you in many ways. Hence, read the 2022 horoscope now as per your zodiac sign!
With recent reports of Vicky Kaushal and Katrina Kaif dating, let's see how compatible they are according to their zodiac signs.
---
---