Best and Most Powerful Mantra to Achieve Success in Business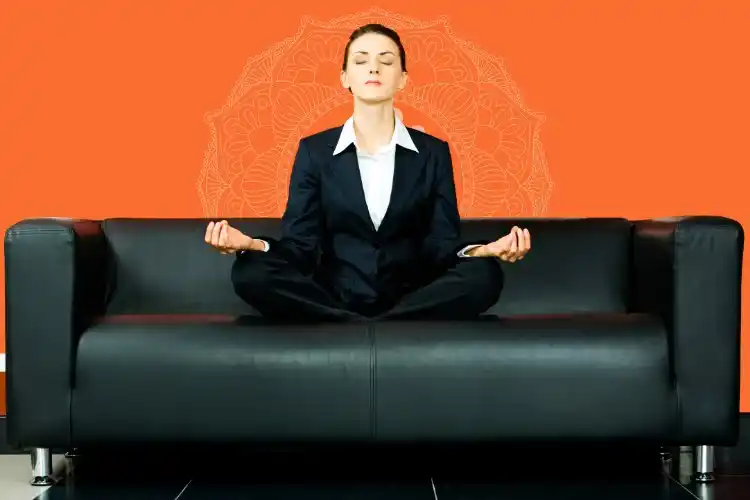 Are you planning to start a new business? But you are concerned about profits, failures and other many crucial aspects. Whether you are an expert or a newcomer in the business, everyone wants to achieve more success and fame in their business.
We are living in a world where outlooks and potentials have changed. People are looking for new opportunities to gain success. With the advancement of the latest technologies, the business world has become more competitive. It becomes a bit tough for start-up business entrepreneurs to maintain a position in the market.
Every entrepreneur has their own goal, regulations and mantra for success in business. Our success depends on the goals and strategies we set for our business. Either you are an entrepreneur or an aspiring professional, success cannot be achieved easily unless you execute the right plans and manifest the strategies as per your goal.
Being on the top and accomplishing your desired aim is like a dream for every business owner. Nobody is born with the traits and tacts of being a successful entrepreneur. Most of the time, we work hard, but still, we fail because we give up when we face dire challenges in the business or any other profession.
Dire challenges are the results of the malefic planetary placements or aspects in your Kundli. To know the impacts of all favourable and unfavourable planets, Get Free Janampatri Now!
---
Which mantra is best for business?
Being an owner of an enterprise or business, you should eliminate negativity, fear, and self-doubt if you want to be more successful in this competitive world. The language of success for every human being is different. Mantra for success in business is a very powerful tool that keeps you focused and committed towards your task and aim.
Also Read: 2022 Muhurat for Opening a New Business
No matter how the circumstances may be, a stable mind, dedication to work and strong willpower keeps you going. Success in business doesn't require any involvement of intricate and complex technologies and systems. Let's discuss below simple techniques and the best mantras to get success in business for further growth and success.
Astrology also has answers for that opportunity you are looking for. Read free career and business horoscope 2022 to know future predictions in detail.
Do You Know About How To Get Success in Business ? 
Determination for Success
Learning and executive new techniques lead towards growth and success in business. Be a follower, novice and create new pavement in your journey. Be responsive, malleable but keep an eye on your aim. If you are looking for a new opening or facing challenges in your path, you can opt for the services of a mentor or coach who can guide you in driving your business to an extent.
Be the Creator
Be attentive and alert. Market data and research will help you how to move ahead in business and be a strong competitor in the market. Opt for innovative ways to grow your business. Discounts, attractive offers, and packages draw more clients towards your business.
Know Your Clientele's Wants and Needs
Knowing and fulfilling the requirements and demands of your clientele is one of the best mantras for business success. So, know the market value and position of your business. Use the latest strategies like market research and data analysis to cognize the choices and buying habits of your clientele. Promote your product, keep attractive offers to get more customers.
Branding
Branding plays a vital role in the success of your business. Once you lauch your brand , promote it to increase the value of your business in the market. Implement latest marketing strategies and reach to niche influencers for pushing the brand ahead.
No Compromise With Quality
Providing better quality and best services would be your mantra to get success in business. The buyers always look for superior and valued services, if you are unable to provide the same, it would be difficult your brand to survive in the long term. Being the owner of a start-up, your priority should be quality instead of expanding rightaway.
Hire Multi-tasking Professionals
Hire multi-tasking people and pay them well. Attractive remuneration keeps them motivated and focused. Always encourage your team as business is nothing without a teamwork. Make the team and allot small projects to achieve business goals. Reward them for better performance.
Minimise the Cost
Another mantra for success in business is to minimise the cost and increase the income. Invest in better business opportunities, nonstop progress of business and your workforce team.
Be malleable and adaptable
Accept the change and adapt to new changes in the market in a responsive manner. Face the challenges and show your potential for new openings.
Preserve cash
Always opt for better investment policies. Do not opt for debt finance.
Curious! How much your economic life will be secure? Read free finance horoscope 2022.
Development of your team
Invest in the development of your employees. Learning sessions, educational courses and skill development learning programs motivate them. However, the learning culture enhances their inner skills and personal growth. When your team have all the necessary skills, the development of business is faster.
Execute the right plan
If you are looking for better growth and progress in business, you need to execute the right plans. Create, observe, and communicate your plans.
Show your leadership skills
Be a leader for your team. Visibility, attentiveness, supportive nature, confidence, and determination are the exclusive qualities of a good leader.
---
Always remember customers and cash are the two supportive pillars of your business. Value them and preserve them if you want to stay in the market. 
---
8 Powerful Mantras for Success in Business
Being a business owner and maintaining your position in the business market is equally important. Sometimes hard work, dedication, and the best business strategies don't help in the smooth growth of the business. Even choosing the right business doesn't make a good profit.
Mantra therapy is one of the best solutions for all business problems. Chanting the right mantras creates positive vibes, strengthens your mind, and boosts your confidence level. Below given mantras will help you in growing and promoting your business.
Shiva Mantra for Success in business
The below mantra is considered as Maha-mantra for success in business growth. If you are facing any financial problem in business, this mantra is the right solution for all problems. Monday is the favourite day of Lord Shiva. You can start chanting this mantra below on Mondays. Use Rudraksha Mala for reciting this mantra. If possible, you can recite this mantra 108 times. You can also visit any Shiv temple nearby and offer milk while chanting this holy mantra.
ॐ हिली हिली शुल पाणेय नमः ॥
Om Hilii Hilii Shool Paney Namah
Lakshmi Mantra for Wealth, Success and Prosperity
Goddess Lakshmi is known for wealth, success, and prosperity. The below mantra helps in achieving success in business. Chanting this mantra makes good profit in business.
।। ॐ ह्रीं श्रीं लक्ष्मी भ्यो नमः ।।
।। Om Hreem Shreem Lakshmi Bhyo Namaha ।।
Want to expand business and gain profits? Perform personalised Laxmi Puja conducted by experts.
Lord Krishna Mantra for Success
It is known to us that Lord Krishna is the incarnation of Lord Vishnu. You have to chant this mantra every day in the morning. Use beads or Rudraksha Mala while chanting this mantra 108 times.
।। कृष्ण कृष्ण महायोगिन्
भक्तानाम भयंकर
गोविन्द परमानन्द सर्व मे वश्यमानय ।।
"Krishna Krishna Mahayogin
Bhaktanam Abhayamkara
Govinda Paramananda
Sarvam Me Vasha Manaya"
Hanuman Mantra for Success in Business
To achieve success in business, this Hanuman mantra is considered as mahamantra for success in business growth. You have to recite this mantra every Tuesday. Take a bath and wear clean clothes. Place a Hanuman picture facing towards you. You have to recite this mantra continuously for 25 minutes. For better results, you have to chant this mantra for 11 days at the same time.
।। ॐ हनुमंत वीर रखो हद धीर करो ये काम
व्यापार बढे तंत्र दूर हों टोना टूटे ग्राहक बढे
कारज सिद्ध होय ना होय तो अञ्जनि की दुहाई ॥
"Om Hanumant Veer Rakho Hadh Dheer Karo
Ye Kaam Vyapar Badhe
Tantra Door Hoon Toona Toote Grahak Badhe
Karaj Sidh Hoye Na Hoye To Anjani Ki Duhai"
Ganesha Mantra for Good Fortune and Luck
Tuesday is considered as the very auspicious day for Lord Ganesha devotees. This below mantra brings good fortune and success if you chant it correctly. You have to recite this mantra 108 times every day.
|| ओम् गं गणपतये नमः ||
|| Om Gan Ganpataye Namah ||
You can overcome financial crisis by performing live Ganesh Puja.
Lord Vishnu Mantra for Success
Reciting this Vishnu Mantra brings positivity and success in business. Chanting this mantra daily is helpful in removing complications and other problems.
॥ शान्ताकारम् भुजगशयनम् पद्मनाभम् सुरेशम्
विश्वाधारम् गगनसदृशम् मेघवर्णम् शुभाङ्गम् ।
लक्ष्मीकान्तम् कमलनयनम् योगिभिर्ध्यानगम्यम्
वन्दे विष्णुम् भवभयहरम् सर्वलोकैकनाथम् ॥
|| Shaanta-Aakaaram Bhujaga-Shayanam Padma-Naabham Sura-Iisham
Vishva-Aadhaaram Gagana-Sadrsham Megha-Varnna Shubha-Anggam|
Lakssmii-Kaantam Kamala-Nayanam Yogibhir-Dhyaana-Gamyam
Vande Vissnnum Bhava-Bhaya-Haram Sarva-Loka-Eka-Naatham ||
Vishnu Mantra for Growth in Business
If you are looking for growth in business, the below mantra is the right one for you. You have to recite this powerful mantra 150 times daily in the early morning hours. The best day to start chanting this mantra is Wednesday.
|| ओम् नमो नारायणाय ||
|| Om Namo Narayanay ||
Lakshmi Mantra for Success in Business
This below mantra is considered as the best mantra. Chanting this mantra 108 times in a day gives success, fame, and prosperity. Use a Mala to chant this mantra. It's advisable to recite this mantra with closed eyes. If you recite this mantra with utmost devotion and faith, you will get better results.
|| ओम् श्रीम् ह्रीम् श्रीम् कमले कमलालये
प्रसीद प्रसीद ओम् श्रीम् ह्रीम् श्रीम् महालक्ष्म्यै नमः ||
"Om Shreem Hreem Shreem Kamle
Kamalalaye Prasidh Prasidh Om Shreem
Hreem Shreem Mahalaxmayai Namah"
---
As per astrological expert, these above mantras are very effective and helpful in boosting your business. Chanting the mantras will heal your mind, body and soul. It also boosts concentration power and stabilises your mental strength. Though every mantra is not for everyone, but you can take the astrological help to know which one is suitable for you.
Opt for astrological advice to expand your business and remove obstacles. Talk to Experts Now! First consultation is FREE.
---
---