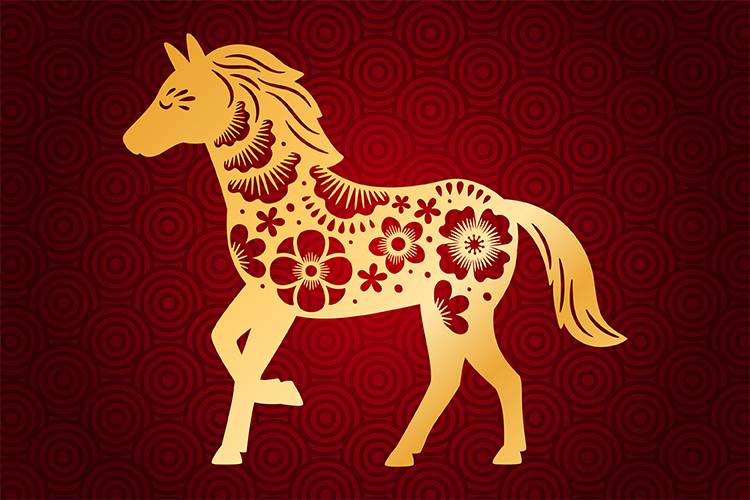 The Chinese Zodiac Horse Astrology And Personality
(Years – 1966, 1978, 1990, 2002, 2014, 2026)
The Chinese Zodiac Horse Astrology says that people born with this zodiac sign are energetic like stallions. Natives of the Horse Chinese zodiac are always trying to invent or discover new things. They love to chirp around and showcase their witts. The most popular guy among your friends might be a horse zodiac sign.
Love is like a dive for individuals with Chinese zodiac sign horses. They fall in love easily and may fall out as well. A list of horse zodiac traits also includes a loud appearance in a sophisticated party or event. These people are clever to respond quickly, and it gives them an upper hand in critical situations. The best words for a zodiac horse are practical and highly dependable.
Individuals with Horse zodiac signs enjoy a profound career and monetary benefits. They have an innovative mind and a striking personality. There are few things horses need to work on, like hypertension and insomnia. Natives of this zodiac sign have to listen and respect the opinions of others as well.
If we discuss the Chinese Zodiac horse compatibility, they are a good match with Boar zodiac natives. Both can learn so many good things from each other. Together they are outgoing and indulgent. They don't interfere in others' personal space and give equal weight to adjustments in their relationship. Read more about Horse and Boar Compatibility.
| Chinese animal signs | Birth year |
| --- | --- |
| Rat | 1960, 1972, 1984, 1996, 2008, 2020 |
| Ox | 1961, 1973, 1985, 1997, 2009, 2021 |
| Tiger | 1962, 1974, 1986, 1998, 2010, 2022 |
| Rabbit | 1963, 1975, 1987, 1999, 2011, 2023 |
| Dragon | 1964, 1976, 1988, 2000, 2012, 2024 |
| Snake | 1965, 1977, 1989, 2001, 2013, 2025 |
| Horse | 1966, 1978, 1990, 2002, 2014, 2026 |
| Sheep | 1967, 1979, 1991, 2003, 2015, 2027 |
| Monkey | 1968, 1980, 1992, 2004, 2016, 2028 |
| Rooster (Chicken) | 1969, 1981, 1993, 2005, 2017, 2029 |
| Dog | 1970, 1982, 1994, 2006, 2018, 2030 |
| Pig (Boar) | 1971, 1983, 1995, 2007, 2019, 2031 |