Utpanna Ekadashi 2023: Unwrap The Overall Significance Of This Day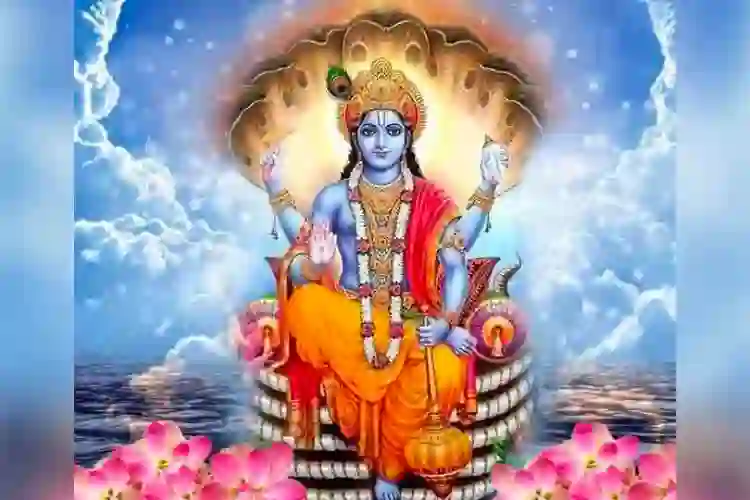 Utpanna Ekadashi 2023: Date, Tithi Timings and Parana Time
| Utpanna Ekadashi | Date and Time |
| --- | --- |
| Utpanna Ekadashi | Friday, 8 December 2023 |
| Parana Time | 13:15 to 15:19 on December 9th |
| Ekadashi Tithi Starts At | 08 Dec 2023 at 05:06 am |
| Ekadashi Tithi Ends At | 09 December 2023 at 06:31 am |
Utpanna Ekadashi Vrat Katha
During the time of Ekadashi, we observe fasting rituals to appease Goddess Ekadashi, who is one of the Shaktis of Lord Vishnu.
The ancient story suggests that when Devas were dealing with the demon Murasura, it became impossible for them to stop the cruel demon. Later, they approached Lord Vishnu and asked him for his help in order to get rid of Murasura. They battled it out for many years. After that, Lord Vishnu went inside the cave to take some rest. Demon Murasura followed Lord Vishnu and tried to defeat him.
Then, Ekadashi was born out of Lord Vishnu when the demon intended to kill the sleeping Lord Vishnu. Hence, Goddess Ekadashi is said to be one of the protective powers of Lord Vishnu. Goddess Vaishnavi is another power of Lord Vishnu and part of Sapta Matrika. When Lord Vishnu asked Ekadasi for her wishes, she asked for three boons, as stated below:
Goddess Ekadashi will always be preferred first and would be lovable to Lord Vishnu.
She will hold the highest value of all the Tithis (days) and will be able to destroy the past sins of the person.
She could be able to grant good health, wealth and prosperity to anyone observing fast on this auspicious day.
Hearing this, Lord Vishnu granted her all three wishes and made sure that people worshipped Goddess Ekadashi on this day.
Do you wish to implement peace and prosperity in life? Book live personalised Vishnu puja as a full proof remedy.
Utpanna Ekadashi Significance
The significance of celebrating the occasion of Utpanna Ekadashi is to worship Maa Ekadashi. It is believed that whoever worships Goddess Ekadashi on this day may get rid of their past sins.
Some devotees also believe that it helps the person to achieve moksha or salvation after death. Following the person's death, he or she may get darshan of Lord Vishnu, 'Vaikuntha'. People believe that the glory of the Utpanna Ekadashi is more than donating 1000 cows.
People keeping fast on Utpanna Ekadashi may also appease the trinity of Gods – Lord Brahma, Lord Vishnu, and Lord Mahesh. Moreover, people chant a special Vishnu Mantra while worshipping Goddess Ekadashi during Vishnu Puja.
Steps for Performing Utpanna Ekadashi Puja Vidhi
Take an early bath in the morning and meditate on Lord Vishnu, then sprinkle Gangajal in the house.
Offer Manjaris of Tulsi to Lord vishnu.
After that, lit up Dhoop, lamp/Diya, Naivedya, Roli and Akshat in front of Lord Vishnu's idol. Chant the 'OM Namo Bhagavate Vasudevaya' Mantra with utmost sincerity, devotion and unshakable faith.
Now, observe the fast of Utpanna Ekadashi and listen to the ancient story of Maa Ekadashi. One can seek forgiveness of any mistake while observing vrat.
Perform Aarti after the worship and distribute Prasad, among others.
Give donation before you end the fast and serve the Brahmin with food.
Get the required puja samagri here.
Rituals Of Observing Fast on Utpanna Ekadashi
On this day, People begin their fast from the dawn of the Ekadashi until the sunrise of 'Dwadashi'. On Utpanna Ekadashi, people refrain from eating rice or all forms of pulses and grains. Devotees observing fast are only allowed to break their fast on the next day of Ekadashi. There is a strong belief that breaking fast is an important ritual, which should be performed during Dwadashi Tithi.
Furthermore, people also take care that they should not break their fast during Hari Vasara. Once Hari Vasara gets over, they are allowed to break their day-long fast. Also, people are not allowed to end their fast during Madhyanha. Mainly, devotees prefer the sunrise for breaking their fast.
Food Items to be Taken During Fast
A person who is observing a day-long fast should eat fruits such as bananas, apples, oranges, or papaya. Along with this, one can also eat cucumber, radish pumpkin, lemon and coconut. In spices, only black pepper is edible if you are fasting on Ekadashi.
Get The Benefit Of Utpanna Ekadashi By Consulting An Expert Astrologer…
Why People Avoid Rice During Ekadashi Vrat?
On this day, people refrain from eating rice because Moon's gravitational force causes high and low tides in the river. It attracts the water bodies towards it and is further responsible for causing high waves. And therefore, this position of the Moon on Ekadashi Tithi is unfavourable to the human digestive system. As a result, many people do not take rice while having their meal.
Conclusion
We hope so far; you must have understood the significance of observing fast for Utpanna Ekadashi. Go for Utpanna Ekadashi vrat and earn the blessing from Lord Vishnu to make life prosperous and peaceful.
Along with this day, you also want other days to be peaceful. Get a free janampatri report to know the hidden secrets.