A Traditional Ritual Of Distributing Navratri Prasad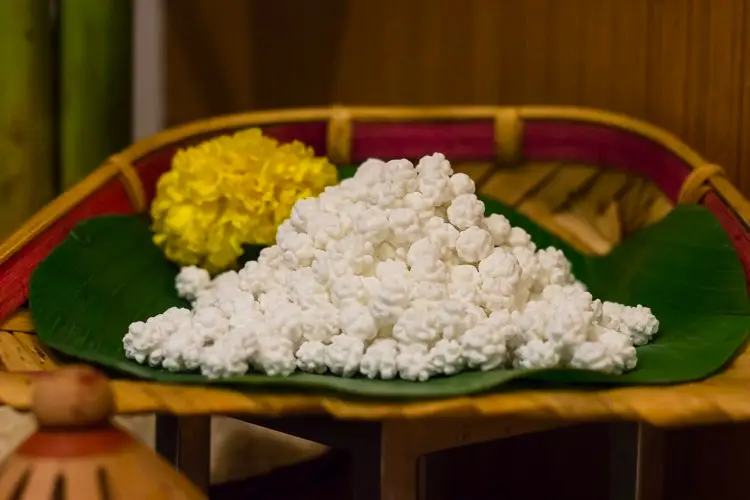 Auspicious days of Navratri carry an abundance of religious activities and rituals performed for the Navdurga, which are nine forms of Goddess Durga. Navratri occurs in the Ashwin month of the Hindu calendar, and it continues till nine days and nights.
It is narrated in Durga Purana that Goddess Durga herself came to defeat the demon named 'Mahishasura', who pursued his evil ways through shape-shifting. Gods of heaven collectively embodied their divine powers to form Maa Shakti. We celebrate Navaratri on the day when Mahishasura got defeated by Goddess Durga.
Maa Durga is described as beautifully grown and brutal to her enemies. Also, her idol depicts as the goddess riding on a roaring lion. She has 8-10 arms, each holding weapons of other deities. The devotees perform nine forms of Durga Puja to worshipped and praised for nine days with pleasure and high spirits of devotees while flowers and Bhog are offered to them as gratification.
These nine incarnations of the goddess are Shailputri, Brahmacharini, Chandraghanta, Kushmanda, Skundmata, Katyayni, Kaalratri, Mahagauri, and Siddhidatri. The devotees offer sweets, fruits, and prayers with utmost sincerity to earn positivity, fearlessness, and salvation. Some of them also observe fast for nine consecutive days. During these days, the devotee prepares a special prasad for nine days. And that is what today we are going to learn about. So, be with us to know what kind of prasad we should offer to Maa Durga.
---
---
Conclusion
Now you know what to offer to different forms of Maa Durga. By doing so, you may win the special blessing of Goddess Durga. You may live a peaceful and harmonious life. The nine-day festival arrives with opportunities to worship all forms of Maa Durga. If you worship all nine forms of her during these auspicious days, you may get positive results in life.
---
---