Sun Transit in Aries: Effects on Your Zodiac Signs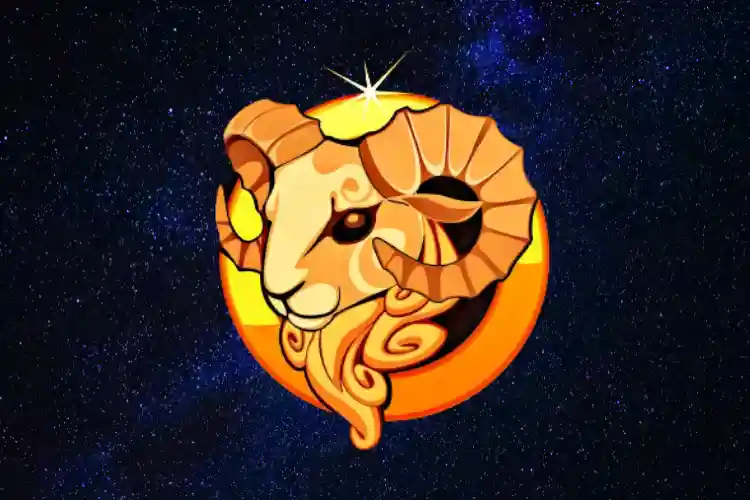 Sun is considered to be the King of all planets. The Sun isn't always a planet scientifically; however, in keeping with astrology, it at once influences the human frame and therefore is named a planet. It is masculine, warm, and rules the sign of Leo. Sun offers us vitality, electricity and immunity from any destructive event, and it's miles at once answerable for the improvement of the bodily person.  The Sun will transit to Aries on April 14, 2022, at 8:56 a.m, marking one of the astrological events of April 2022.
The spine and digestive systems are considered to be controlled by the Sun. It is friends with Moon, Mars and Jupiter. Saturn and Venus share a shaky relationship with the Sun. Here, all the Sun Transit in Aries predictions are based on your moon sign; if you are unsure about what your moon sign is, get your Free Janampatri Analysis done today!
---
Sun Transit in Aries for Aries: A Friendly Planetary Reunion
Sun is considered a benefic planet in Vedic Astrology. With Sun's transit in Aries, the planet will meet Mars, the ruler planet of Aries. Both of them share a friendly relationship with each other and, therefore, The Sun transit in Aries effects on the various aspects of your life are likely to be beneficial. Aries are likely to feel passionate, brave, and in no way hesitant while taking on a challenge. And what better way to learn about your challenges than your Aries Weekly Horoscope.
---
Sun Transit in Aries for Taurus: Career Advancements Ahead?
For Taurus, Sun is the lord of the fourth house, signifying luxury, comfort, and motherhood. It will transit through the 12th house for Taurus, the house of freedom, spending, and losses. During this transit, you are likely to get some benefits from a foreign land. Career advancement from your work abroad seems possible. The rivals in your professional life may try their best to hurt you, which can bring some stress to your life. Sun transit in Aries is not the only significant astrological event involving the Sun this month! You can also understand the effects of Solar Eclipse on your sign here.
---
Sun Transit in Aries for Gemini: Win Over the Competition?
For Gemini, the Sun rules their house of journeys and siblings. The transit will go through your 11th house that controls Gemini's wishes, desires, achievements, and income. Therefore, there may be some great monetary gains during this transit. You are likely to overtake your competition and get in touch with some influential people at your place of work. Understand your month better with Gemini Monthly Horoscope Now!
---
Sun Transit in Aries for Cancer: Rewarding Period Awaits
Sun is the ruler of the second house for Cancer. The house signifies family and wealth. The transit will take place in the 10th house of fame and career. Therefore, this transit may bring some good news for your career, and some positive progress can be foreseen.
Business persons and people who work in government jobs are also likely to enjoy a rewarding period. Overall, a great time for your career. Get an in-depth analysis of your career path with Cancer Career & Business Horoscope.
---
Sun Transit in Aries for Leo: The Ruler Returns in 9th House
For Leo, Sun is the ruling planet. The planet hugely affects their personality. The transit will occur in the 9th house, which signifies spirituality, travel, and higher education. This transit, thus, becomes extremely important for Leo natives. Your social status may increase, and people around you may seek advice from you.
Some frictions in the relationship can be foreseen, so it is important to be respectful to one other. And if you want to understand your relationship better, you can always access your Leo Relationship Predictions 2022.
---
Sun Transit in Aries for Virgo: An Average Affair
The Sun rules the 12th house of Virgo, but the transit will take place in the 8th house for this moon sign. This signifies a sudden loss or win, a legacy, and something mystical, too!
If we talk about your career, this time may be average for you. You may feel that you are overloaded with work and even feel stressed. There are some unnecessary trips coming your way. Financially, there may be a sudden change in your income, too, in a good way. However, it is always advisable to keep your expenses in check. To understand these effects to a greater extent, you can talk to our experts… First consultation is Free!
---
Sun Transit in Aries for Libra: Special Attention Required
Libra natives are likely to go through an average period during this time. Your financial stability may support you, and you are likely to invest money in the long term. On the personal front, you are advised to work on your marriage or relationship, as your partner may need that special attention. Avoid unnecessary arguments with them.
It would be important for maintaining harmony and balance in your relationships. As the transit progresses, you can also perform a Surya Puja to appease Lord Sun. Know all about Surya Puja here.
---
Sun Transit in Aries for Scorpio: Win Over Your Problems
For Scorpio natives, the Sun rules their 10th house. Now, the transit of Sun in Aries will take place in the 6th house, the house of enemies and income. Scorpios are likely to face their problems and come out triumphant in this transit. This will only be possible with the constant guidance of their elders.
If you are looking for a job change, some opportunity comes knocking your way. For those who want to apply for a government job, this is a good time to do so! This is also the right time to know how your career will shape this year with Scorpio Career Horoscope.
---
Sun Transit in Aries for Sagittarius: Get Your Recognition
For Sagittarius, the ninth house would be ruled by the Sun. However, this Sun transit in Aries 2022 will occur in the 5th house for these natives. It can bring love, happiness, and romance to Sagittarius.
You are likely to get recognised for your work, and there are also some chances of a salary hike. If your partner is a salaried employee, they are likely to benefit during this time, too. Overall, this transit seems good for your finances. And if you are looking for a detailed financial overview of your year, head on to: Sagittarius Finance Horoscope.
---
Sun Transit in Aries for Capricorn: Stable Income, Increasing Reputation
For Capricorn, the Sun transit in Aries will occur in the 4th house, the house of comforts, luxuries, and mother. It is likely to increase your reputation, and some benefits from the government can also be foreseen. Financially, your income may remain stable, but a piece of advice would be to not invest heavily during this time.
You may feel worried about the health of your mother, and therefore, it is advisable to focus on the environment at home, which is likely to remain average. Health is wealth, understand yours better with your Free Capricorn Health Horoscope.
---
Sun Transit in Aries for Aquarius: Finish Your Tasks
The Sun rules the 7th house for the natives of Aquarius; however, the transit will take place in the 3rd house for them. It can bring short trips, courage, and optimism to Aquarius. You are likely to achieve your goals and targets on time, and thus your professional life is expected to be good.
You may be able to finish the tasks you take on your hands. Financially, past investments can bring you some good money. The luck of your partner may also add to your fortunes. On the personal front, some short trips can prove to be beneficial for you. What more can be predicted for your month? Find out now with Aquarius Monthly Horoscope.
---
Sun Transit in Aries for Pisces: Temper Check Required
The transit of Sun in Aries will take place in the 2nd house for Pisces, which is the house of wealth and fortune. Some financial constraints can be felt during this time, and therefore, it is advisable to approach financial matters with extreme caution.
Make your financial decisions carefully. Some expenses related to your family may also be there. Under this transit, you can lose your temper and be rude sometimes. This may affect your relationship with your seniors at the work front. Do you want more in-depth analysis of your upcoming times? Find out everything you need to know about 2023, with your Free 2022 Report.
Also Read: Will the Sun Transit in Gemini Be in Your Favor? Find Out Here!
---
---