The Best Libra Gifts Guide For You – Unique Libra Gifts Ideas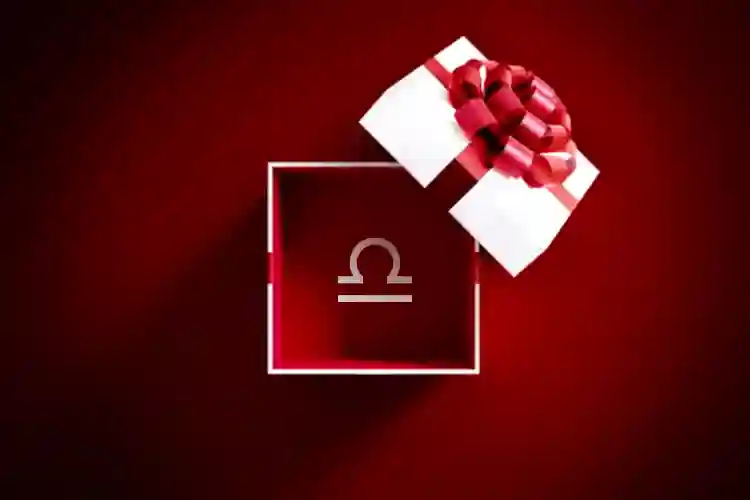 Libras are all the people who are born between September 23 and October 22. Libras are charming, intelligent and outgoing, yet they're surprisingly tough to shop for. Libras are controlled by Venus, the planet of love, pleasure and beauty. Libras have a distinct, enviable style and their home is as well-curated as an art gallery. Plus, as the zodiac sign most linked with justice and law, they can be a little harsh if you give them anything they don't like. Not that they'd ever tell you; they'd just smile and then re-gift it to a friend they don't particularly care for.
To get a feel of their favored colors and designs, look at their Instagram grid, home decor or curated Pinterest board. Then go out and find something that no one else has. They're a unique zodiac sign that needs to be rewarded with elegant gifts. Wrap the items tastefully and then those gifts would be appreciated even more. For Libra, the act of opening gifts is part of the appeal. Moreover, it is widely known that Libras enjoy selecting their own gifts. They know exactly what they need, not because they don't trust their friends. In most cases, it's about their jobs and their passion for beauty, art, and fashion. We've curated some mind-blowing Libra gift ideas for you below. Have fun!
What zodiac likes to give gifts? Consult Our Expert Astrologers to know more about it.
---
Libra Woman
Birthday: Between 23 September and 22 October
Element: Air
Modality: Cardinal
Positive Traits: Harmony, Charm, Peace, Justice, Aesthetic
Popular personalities: Serena Williams, Kim Kardashian, Jordyn Woods, Gwyneth Paltrow, Lilly Singh, Cardi B, Halsey
---
Gifts for Libra Woman
The Libra woman is endowed with grace and charm. Venus rules this sign, and her Libran daughters personify all that is feminine. You want to celebrate your favorite Libra gifts for her that have a particular touch, whether she's your best friend, mother, or wife. And no matter what age they are or how much money you have, you want to strike the perfect balance of thoughtfulness and uniqueness. So here are some Libra gift suggestions that the Libra woman is likely to find pleasing!
Libra natives are mostly conventional. They aren't fond of unusual gifts, sophisticated technologies or gadgets with overly detailed instructions. In any case, a beautiful gadget will be appreciated, but make sure the instructions are clear, the device is simple to maintain and it does not take much time to assemble.
A tea set is also a great gifting option for Libra women. Libras, on the other hand, prefer practical presents that may be used right away. Great quality and fashionable apparel could be beautiful gifts for Libra, as they enjoy fashion. If you do decide to buy a dress, shirt or shoes as a gift for your Libra, make sure they are seasonally appropriate so the Libra can show them off right away.
Birthday gifts for Libra women could also be booking a weekend spa for the Libra woman, as it would make her extremely happy.
The best gifts for Libra women are also works of art, such as a photo album or a variety of replicas of great artists, antiques or modern art service subjects. Well, because everyone's taste in art is so unique, you have to get to know the person really well in order to choose the proper kind and type of art for them.
Libras love chocolates. So, libra gifts for her could be a chocolate gift basket as a birthday gift or as a gift for any special occasion is also likely to prove great.
Music is known to be the food for Libra's soul. Therefore, tickets to a concert might also be a much-appreciated present for Libra women. A Libra present that can really impress the Libra woman can be tickets to the theatre, performance, opera and exhibition.
Few women in the world dislike receiving jewelry as a gift. On the other hand, the lovely Libra is not one of them! When purchasing jewelry for female Libras, however, choose something beautiful and sophisticated rather than bulky and flashy. You can think of buying a libra zodiac pendant for your Libra woman. In the pendant, the sterling opal sits in the middle of the Libra zodiac sign. When wrapped in the Libra's symbol, the Opal has the potential to avert and prepare the Libras for upcoming unpleasant events(if any) and it appears peaceful when worn by a native. Wealth is created, negativity is avoided and bravery is instilled if the Libra woman wears the Libra pendant.
Know about your zodiac gift and its effect on your life. Get a Free Yearly Report.
---
Libra Man
Birthday: Between 23 September and 22 October
Element: Air
Modality: Cardinal
Ruling planet: Venus
Representation: The Scales
Positive Traits: Charming, Flirtatious, Indecisive, Social, Creative, Smart, Romantic, Intellectual, Polite, Diplomatic, Gossipy
Popular personalities: Zac Efron, Will Smith, Snoop Dogg, Nick Cannon, Bruno Mars, Lil Wayne, Ryan Reynolds, John Mayer, Hugh Jackman
---
Gifts for Libra Man
The Libra Man is a fantastic company.  Male Libra is a wonderful companion because of his appealing manner and behaviour, and unorthodox and sometimes wild ideas. Women are enchanted by their well-kept exquisite appearance and fantastic sense of humour and jokes. Aside from the admiration of others, the male Libra requires variety. They are masters of flirting, but not with people who are looking for long-term relationships. The Libra men enjoy gifts.
Libras enjoy being pampered. They devote a significant percentage of their time to themselves. As a result, dedicating some additional special time and pampering is usually beneficial. Spend the day with them doing things they enjoy or pamper them with spa treatments.
Libra is a gourmet foodie. Good chocolate, on the other hand, is always a necessity for the Libra man! A silk tie can also be one of the libra gifts for him, as a part of his Libra gift box. One of the gifting options for Libra men can also be a Shaving kit.
A decent pen with the Libra man's initials engraved on it can work as one of the perfect gifts for Libra ascendants. Throwing a party is one of the finest surprises you can provide on a birthday or other special occasion of the Libra man. Invite all of her/his pals – I'm sure there are many of them – and let Libra enjoy the festivities. This might prove to be one of the most romantic gifts for a Libra man.
A blissful Libra mug as a blissful Libra gifts is also admired.
You can also give a biography of somebody the Libra man admires, as it might prove to be one of the best libra spiritual gifts.
A decent photo frame featuring someone/something special for the Libra man also proves to be a decent gift for the Libra man.
What zodiac sign should Libra marry? Check your zodiac compatibility now.
---
Conclusion
Libras are people who love to be pampered. Libras can recognize whether a gift is well-considered and not just a token of affection. The cash value of the gift, on the other hand, is meaningless to these Libras. The Libra sincerely believes that the thought is as important as the present itself. So, don't be in haste while you plan a gift for the Libra woman. Do your best!
Talk to Our Expert Astrologers to know about What the zodiac always wants attention to?
---
---