Dev Diwali 2021 – Know Its Date, Significance And Rituals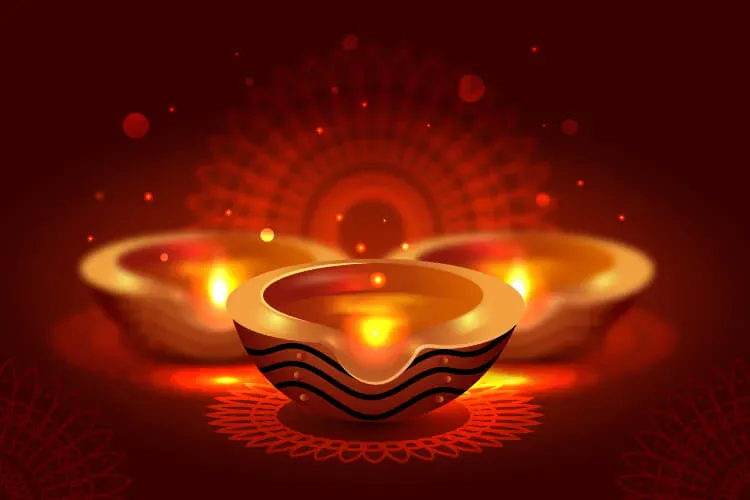 Just like Diwali, people also have similar feelings when it comes to celebrating Dev Diwali. This mini version of Deepavali, Dev Diwali, is celebrated 11 days after the actual festival of Diwali. Generally, Dev Deepawali arrives in the Kartik month as per Hindu Calendar. Also, Kartik Purnima (full moon day) is celebrated across the major parts of India. During Dev Diwali, not only kids but the adults too take part in the celebration by bursting crackers. Some ancient myths suggest that Gods and Goddesses also descend from heaven to celebrate this auspicious day of Dev Deepawali.
---
Important Dates, Muhurats and Tithi For Dev Diwali 2021
Date: November 18, 2021 – Thursday
Pradosh Kaal Dev Deepavali Muhurat: 05:09 PM to 07:47 PM
Duration: 02 Hours 38 Mins
Tithi Timings:
Purnima Tithi Begins: 12:00 PM on November 18, 2021
Purnima Tithi Ends: 02:26 PM on November 19, 2021
---
The Story and Significance
In Shiva Purana, it is mentioned that a demon named Tripurasura (the son of Tarakasura) was causing atrocities for the humans on earth as well as for gods residing in heaven. Tripurasura successfully conquered the entire world and made three cities in space named as 'Tripura'. Observing this cruel act of demon, Gods requested Lord Shiva to save them from a demon. Later, Lord Shiva agreed and arrived in his form of Triputantaka to kill Tripurasura. On the auspicious day of Kartik Purnima, Lord Shiva ended the existence of Tripurasura and also destroyed his three cities with a single arrow. Hence, Gods and Goddesses celebrate this day to recall the victory over the demon. At present, it is known as Dev Diwali or Choti Deepavali.
---
The Proceedings Of The Day
When you see the houses and buildings decorated with series of diyas and lightning, you know that the festivals of Diwali have already started. In India, these celebration continues even after the completion of Diwali. This is because people also celebrate Dev Diwali after the 11 days of the colourful Diwali. Moreover, on this day, people enjoy bursting crackers till midnight. People let oil lanterns float on the holy river.
Kartik Snan (holy dive in the sacred rivers) on full moon day is considered the most sacred bath. And therefore, many devotees arrive at Varanasi to take a bath in the river of Ganga. Dev Diwali starts from Prabodhini Ekadashi (11th day of Kartik month), and it concludes on Kartik Purnima. During this time, evening rituals are performed on the ghat of the river Ganga. Alongside Aarti, every city and streets of India are decorated with colourful lights and small diyas.
Many visitors and devotees visit India during Dev Diwali to witness the colourful scene everywhere. Following the Rituals, people remember God and Goddess by visiting a nearby temple. They also seek blessings from the almighty.
Want to perform rituals at your home? Get in touch with our experts.
---
Celebration Of Ganga Mahotsav
Many devotees participate in Ganga Mahotsav during Dev Diwali. Devotees visit Varanasi on this special occasion to experience the beauty of nature and religious activities in cooperation. It exhibits the Indian culture and heritage along with when the festivities begin. People also visit a fair and observe the cultural programs, activities, classical music, martial arts and much more. On the day of Dev Diwali, the ghats and city illuminate with enough lights to outshines stars in the skyline.
---
Wrapping Up
Dev Diwali is celebrated with great joy and pleasure across India. People believe that Goddess Lakshmi may shower her blessings on this day, and therefore, many of them visit Lakshmi temple. Some also organize Lakshmi Puja online. This is how from children to elders, all celebrate the festival of Dev Diwali with their family and friends.
---
---