Chinese Zodiac Boar Astrology : The Year of the Boar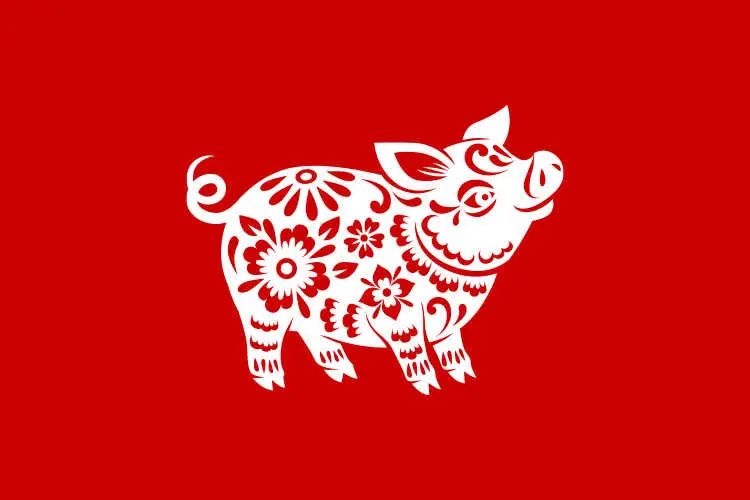 The Boar Chinese Zodiac Astrology, Personality And Traits
(Years – 1971, 1983, 1995, 2007, 2019, 2031)
People born with Boar Chinese Zodiac are brave and honest. Their sincerity and humble nature make them stand out. Though, you might find them a bit arrogant somewhere. They have tolerance and patience to face the challenges of life. A person born with a pig Chinese zodiac likes to complete the assigned task on time. Harmony and Unity in life are the ultimate mottos of the zodiac sign pig. They are loyal friends and always stand beside you first to help. Boar zodiac natives don't prefer gossip culture around them.
Family is the priority for females with the Boar zodiac sign. They have a cleanliness issue. You may find a female with the Chinese sign pig as cleanliness oriented or maybe as a very untidy person. They love their children and husband. Therefore, they like to adhere to their husband and children's demand.
For any struggle or problem in family life, Talk to Experts.
Individuals with the Boar Chinese zodiac are fashion maniacs. They are workaholics and like to be perfect in every task. Thus, Boar natives are always praise-worthy as well. Natives of the Pig Chinese Zodiac are enthusiastic and a bit jealous. You won't find a Boar at a party or social events. One thing they need to work on in life is the art of saying No. As per Chinese Astrology Pig zodiac quickly gets along with Rats. Read more about Boar and Rat Zodiac compatibility.
Also Read: All About Pig Chinese Zodiac Personality, Compatibility & Much More
Chinese Boar's Compatibility
Boar Personality and Characteristics
The natives who are born in the Chinese year of Boar or Pig are mild-mannered and chivalrous. As per Chinese Zodiac and Personality, these natives are quite frank and honest in their personality. These people have a very calm and composed appearance and they have strong minds and hearts.
Read More about Chinese Boar Personality here.
Wood, Fire, Earth, Gold, and Water Boar
| Chinese animal signs | Birth year |
| --- | --- |
| Rat | 1960, 1972, 1984, 1996, 2008, 2020 |
| Ox | 1961, 1973, 1985, 1997, 2009, 2021 |
| Tiger | 1962, 1974, 1986, 1998, 2010, 2022 |
| Rabbit | 1963, 1975, 1987, 1999, 2011, 2023 |
| Dragon | 1964, 1976, 1988, 2000, 2012, 2024 |
| Snake | 1965, 1977, 1989, 2001, 2013, 2025 |
| Horse | 1966, 1978, 1990, 2002, 2014, 2026 |
| Sheep | 1967, 1979, 1991, 2003, 2015, 2027 |
| Monkey | 1968, 1980, 1992, 2004, 2016, 2028 |
| Rooster (Chicken) | 1969, 1981, 1993, 2005, 2017, 2029 |
| Dog | 1970, 1982, 1994, 2006, 2018, 2030 |
| Pig (Boar) | 1971, 1983, 1995, 2007, 2019, 2031 |