Sita Navami: Uncover The Significance Of This Day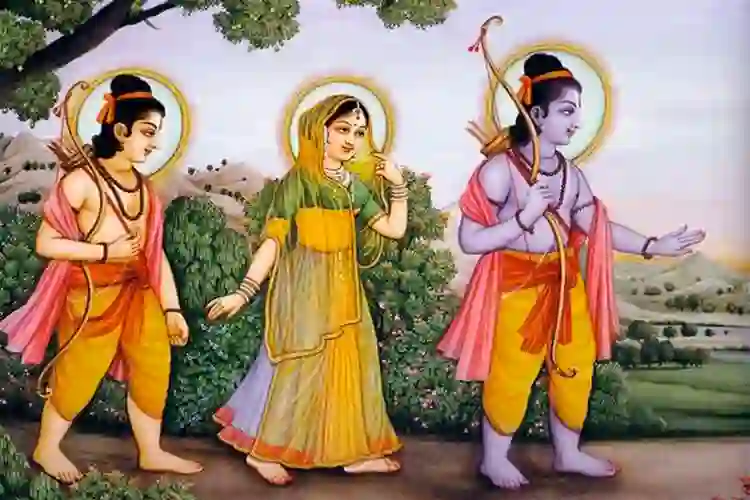 Sita Navami is celebrated on the occasion of the birth of Goddess Laxmi's Avatar, Sita. It is believed that the goddess Sita was born on Navami(Ninth day) of the Shukla Paksha of the month of Vaishakha. Therefore, Sita Navami is celebrated on that day every year. It is believed that women who are married observe a fast on this day and worship Goddess Laxmi to have a long life for their husband as a blessing.
The Story Regarding Birth of Sita
Although the birth of Sita has many versions to it, some people believe that while ploughing the land in the Mithila region for Yagna by King Janaka, he found a baby girl lying in the golden casket.
The other story suggests that in the Indian state of Bihar, there is a district named Sitamadi where there are pilgrimages of the birthplace of Sita. Whereas in Nepal, province no.2 is considered the birthplace of Sita.
According to the Tamil Version of Valmiki Ramayana, the Sita Devi was found hidden during the ploughing process for building furrows in the Mithila regions of the Sitamarhi location. As King Janaka and his wife Sunaina ruled the region, they adopted her and named Sita as the ploughed land is called "Sit" in Sanskrit.
According to the revised texts of Ramayana Manjari, there is a saying that once King Janaka saw Menaka in the sky and wished for a baby. Addressing to his wish, Menaka told him that she had given birth to a spiritual baby girl and told him to adopt her. This was how Sita took birth.
While there are various sayings related to Sita's birth, Sita was later married to Lord Rama, the son of King Dasharatha, through a Sawayamwar (ceremony for choosing the best broom candidate).
Win Everyday in Life Through Astro Guide. Talk to astrologer for the clarity. First consultation with 100% Cashback.
Sita's Life After Marriage
Return Of Lord Rama In Ayodhya
When Lord Rama defeated the king of Sri Lankapati Ravana and returned back to Ayodhya, winning Sita back, everyone celebrated the event and welcomed him along with the others with huge glory. Lord Rama ruled Ayodhya's throne for the coming 10,000 years with peace and happiness.
Sita's Agnipariksha
But soon, he heard several gossips about doubting Sita's purity as Ravan enslaved her for quite a long time. Since Lord Rama always gave priority to his kingdom and its people, he wasn't convinced by his wife's purity. Therefore, Sita was made to walk through the burning fire to prove her purity (Agnipariksha).
So, Sita performed it and wasn't even touched by the flames of fire since she was very pure. However, Lord Rama wasn't convinced, and Sita had to leave the kingdom while being pregnant.
Birth Of Luv And Kusha
She went to stay at the great sage Valmiki's ashram and gave birth to two sons who were twins. While Lord Rama ruled the kingdom again for several years, he performed various yajnas.
One of them was that they should be left a horse loose, and the other dignitaries were supposed to follow him with their chariots and get hold of him. However, he was caught by two young boys in the jungle, and when the royals like Laxman and Hanuman tried to recapture the horse, they were again defeated by the young boys.
Lord Rama Meeting Luv-Kusha
Again when lord Rama got to know that most of his warriors are unable to capture the horse and fight with the boys, he tried to deal with the boys himself.
When Sita came looking for her children, she was very shocked to see the outrageous behaviour of lord Rama while he was fighting with these boys himself. As a reaction to it, she stopped him and made him understand that these two were his twin sons – Luv and Kush, who were in Sita's womb when she was made to debar from the kingdom.
These boys were brought up by Sita herself, and since they were the sons of the great warrior and Lord Vishnu's incarnation, they couldn't be defeated by anyone.
Sita Departing Her Soul
But since she brought her sons away from the kingdom all these years, she again needed to prove her purity to the people of Ayodhya. This made her annoyed and frustrated. After facing all these things her entire life, she realised that it was her time to leave.
Therefore, she asked the goddess of the earth to take her. As a result, goddess earth took her, and this brought an end to the lifecycle of Sita.
Wrapping Up
Ram and Sita are truly examples of true love, which has seen sacrifices, struggles and many other struggles. But one must learn tons of things from them. That's the greatness they carry!
Is your love carry the same dedication as Rama and Sita? Read a free love and relationship horoscope 2023.