Sun in Sagittarius- The True Combination of Fire and Energy Duo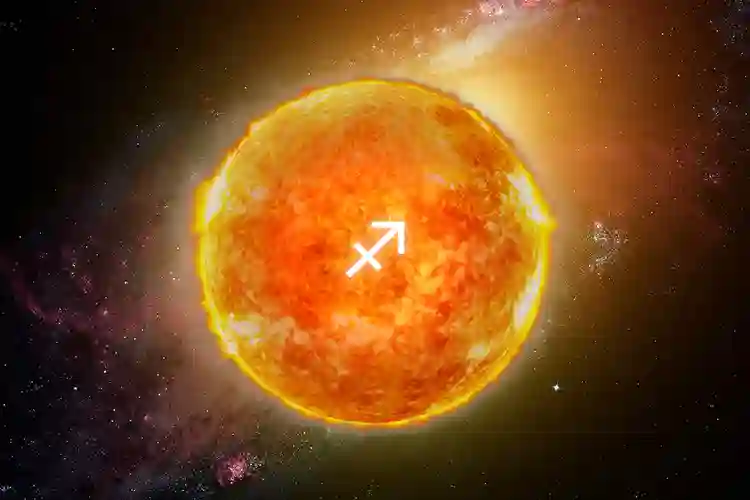 Ruling Planet – Mars and Jupiter
Element – Fire
Date Range – November 22 to December 21
Nature – Mutable Sign
Symbol – The Archer
Our universe is known for many different types of activities based on the movement of the planets, stars, zodiac sign itself, and along with the elements of nature, the ruler of the zodiac. The activities of these planets, stars, elements of nature, etc. are studied by astrologers and in case there is some problem anticipated, their solutions are prepared. They can help natives to move ahead accordingly with confidence. This movement of all stars, and planets, can lead to a positive or negative impact on anyone's life.
All these activities trapped by astrologers are put down on the paper as per the planetary positions according to the native's birth time. With its help, they try to take out a solution to lessen the negative impact of the movements of some planets. For the positive influence, they try to make their impact stronger than before. These remedies by astrologers can make one come up as a completely new person. Even in odd and turbulent moments, a native remains positive, with reduced pressure of any unwanted time ahead.
In this particular article, the entry of the strongest Sun in Sagittarius will be focused on. Its positive-negative impacts on Sagittarius woman and man, Jupiter as a ruling planet at one end of the strong and optimistic Sagittarius will be under the influence of the powerful Sun with the Sun in Sagittarius.
Sun in Sagittarius Vedic Astrology is known to be one of the strongest combinations. Any native with this combination of Sun in Sagittarius can make life full of energy. Being Jupiter as the ruler of the sign, and the Sun, in itself does not need any description, the most powerful bond of friendship. Before going deep into this combination, let's know something about the Sun and zodiac sign Sagittarius.
---
The Sun –The Focus of Nature
The Sun is one of the most basic and important elements of life, and so is its impact on one's life. The presence of the Sun in the native's life may make the person grow, have wealth, and even gives a wide approach to expand. It is responsible for natives to empower with self-realization, and creativity and make the energy go in the right path giving out desired results. The presence of the Sun makes one's personality shine in public. As it is the king of planets, it radiates its light on all other planets and reflects fatherhood. Sun in Sagittarius provides natives with the power of self-confidence, self-obsession, self-expression, self-development, and many more.
What does the sun mean in a zodiac sign?  Consult Expert Astrologers to know.
---
Sagittarius - Fortunately Inspirational
Sagittarius zodiac natives are born from November 23rd – 22nd December. With fire as their sign and Jupiter being the ruling planet, the natives born under the Sagittarius sign are full of energy and strength. Both Jupiter and Fire are meant to give an extra showcase to the natives born under this sign. They have an ever-changing quality that makes them fit to adapt to ever-changing situations easily. Sun in Sagittarius likes to expand its horizon, be adventurous and curious, honest, and keep testing itself about the range. They are warm people who are always ready with a helping hand towards others.
On the negative end, they are outspoken with a tactless approach, at times irresponsible with a blunt attitude. All the way, Sagittarius sun sign are clean-hearted, helping, easy-going people.
---
Sun in Sagittarius - The Game of Power and Fate
Sun in Sagittarius is the combination of the planet with power and the zodiac sign with fire as ruler. They both are a compliment when it comes to doing something for the native falling in this configuration. The extreme energy of the Sun and the fiery nature of the fire planet, Jupiter makes one an easy-going, friendly, freedom-loving, and jolly person, regardless of social factors.
They like to live life to the best and they do make a lot of wealth as both the powerful factors make them strong regarding their fate and influence. Sun in Sagittarius loves to gather knowledge from wherever they can receive it. They love to keep learning all the time and keep blind faith in people that may lead them into trouble at times.
With "Fire" as the element and sun in combination, the Sun sign in Sagittarius makes natives short-tempered. But with this, they have one good point, that they do forget things easily. Sun in Sagittarius makes natives a little irresponsible which can be seen as a negative trait.
When Sun is in Sagittarius, under the influence of two powers, possesses strong attractive physiques, and beautiful radiant bodies, and they are learned people with good health and wealth. They respect others and are God-fearing people. Natives with Sagittarius sun sign like to live their life peacefully and have a positive approach toward life. The influence of the Sun on Jupiter makes these people quite egoistic.
The Sun in different houses in Sagittarius Lagna has different influences on the natives. Every house from 1 to 12 has its role to play in one's life, and so the same is reflected in their personality.
With Sun in Sagittarius, women possess bright personalities. Being jovial by nature and witty is one of the Sun in Sagittarius traits. They attract people present in their surroundings, easily with their nature. They are most comfortable with Aries, Leo, Libra, or Aquarius as a life partner.
With Sun in Sagittarius man is fortunate, lucky, very practical, pompous, curious, and is always surrounded by people. Honesty, jovial, and clean-hearted people are some of the Sun Sagittarius traits of the Sun in Sagittarius men, just like the Sun in Sagittarius women.
Sun in Sagittarius traits also includes positivity, honesty, loving, caring, happy-go-lucky, attractive, beautiful personality that anyone would like to possess. With all these positives, they show negative traits of being short-tempered, over-enthusiastic, energetic, and at times all this may be annoying to others. Due to these reasons, they always tend to be impatient and lack tact in communication, sometimes hurting others unintentionally. Due to high ego features, they underestimate others.
---
To Sum Up with the Sun in Sagittarius
The Sun in Sagittarius people is curious, optimistic, and adventure-loving people, with smiling faces all the time. With the ruling planet, Jupiter, and the powerful impact of the Sun these natives are fortunate in every realm of life, without any major issues. They have very high adaptability and are simple, and open to thoughts carrying their influential aura.
With Sun in Sagittarius, the natives are with great energy to pour out all their knowledge and experience and take things positively.
What does the Sun have to do with zodiac signs? Talk to expert astrologers to know more.
---
---