Sun in Virgo: Sun effects, Personality Traits, Compatibility, and more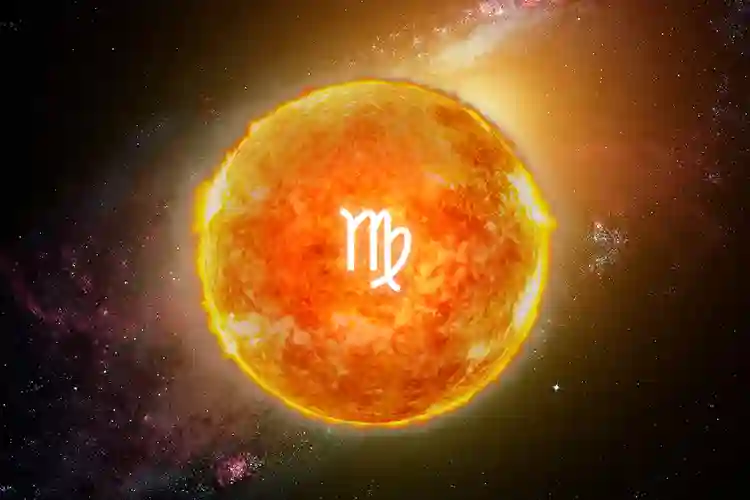 Ruling Planet – Mercury
Element – Earth
Date Range – September 17 to October 17
Nature – Mutable Sign
Symbol – The Virgin
The sign of Virgo is represented by a Virgin, who is standing on a boat, coming to the shore with weed in one hand and ayurvedic medication in the other. Virgo represents healing and diseases. It is the natural 6th house sign, and this house is about diseases, debt, obstacles, disagreements, divorces, small animals, enemies, and helping unprivileged people.
Earth element of Virgo implies nourishment, creation, and stability. It is a mutable sign that makes it quite adaptable in any environment. Its ruling planet is Mercury. Mercury is the planet of intelligence.
---
Basic Characteristics of Sun in Virgo People
Sun is 1/3rd of your personality. The other things that build your personality are ascendant and moon signs. According to Vedic astrology, the sun is considered to be your 'Atma Karaka'. It represents vital energy, willpower, reliability, stability, health, career, father, government, authority, dignity, name, and fame.
Virgo sign is the Mool-Trikon sign of Mercury, where Mercury is exalted. This sign represents intelligence, practicality, analytic skills, logic, calculative ability, detailed orientation, and perfection. It is also a controller of diseases because it is the natural significator of the 6th house in kalpurush Kundli.
What does the sun mean in a zodiac sign?  Consult Expert Astrologers to know.
---
Sun in Virgo Impact
When the sun enters the sign of Virgo, it enhances the intelligence of this sign. Wherever the sun sits, it boosts the quality of that sign, house, or planet itself. It enhances your logical, reasoning, and calculative ability. If Mercury is in good condition, then all these qualities are going to be definitely there in your personality. But the sun in Virgo natives has to see the placement of Mercury in your chart.
Apart from this, the sun in Virgo makes you a detail-oriented person. You are someone with fine intelligence who turns out to be a perfectionist. Your quality of attention to detail crops up because you want everything in perfect tune. Sun in Virgo can turn out to be a bit critical as it is easy for you to find little flaws. You are not only critical of others but of yourself too.
Sun in Virgo makes you have a reserved kind of personality. You are driven towards learning. It does not mean you are unsocial. You simply enjoy intellectual company rather than going to parties or amusements.
Sun enhances the knowledge in the house it is sitting in. So if the sun is in the 5th house, you will be highly creative.
---