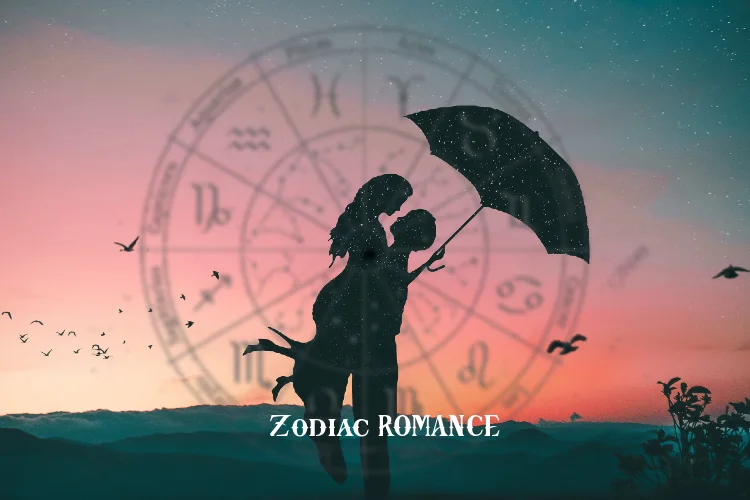 When you make a love connection, there's no telling that two souls will spark to notify you of your ideal match. But still everyone is looking for True Love. Your soulmate is just one unique person, so choose carefully. You can't skip a beat when you meet if there are chances of a long term relationship.
Every zodiac sign has attractive qualities; not all are compatible for love and romance. You and your partner can thrive or have chances of clashing. That doesn't mean if your beloved and you are having clashing signs, you should break the bond. However, finding zodiac romantic compatibility between two signs can be more than just determining whether or not you romantically align with your partner.
All three Earth signs are compatible with each other. They are practical and have a strong career focus. Air signs are social butterflies and possess romantic nature. In love and romance, fire signs are often intense and look for people who can match their energy. Water signs look for commitment in love and romance.
Find out if you and your love partner are soul mates, best friends, or a recipe for disaster based on your zodiac sign. Unveil which Zodiac Signs you're most compatible with from Zodiac Romance.
If you need more astrological insights into your zodiac sign, Consult Expert Astrologers now.
---
Aries Romance
It is challenging to date Aries since they possess a childlike innocence with whom only a few can connect. When it comes to marriage, Aries are attentive, affectionate, and loyal, but they also have a jealous nature. They have a naive attitude toward their lover and are very possessive of them.
Aries natives are fearless and will never fail to protect a loved one. They'll be more likely to risk their lives for the one you care about. The fact is, you need to protect your loved ones from any harm. So, let's read about Aries romance, Aries Love match, and much more ahead. Read More
---
Taurus Romance
Taurus in love is sensual and deeply connected to the physical body. If Taurus romance is on cards, it always initiates with physical attraction. If you want to wish to be the romance of their life, have to break the external shell that Taureans always have. Taurus natives never reveal their inner selves to anyone. They come across as formal and standoffish from their outer personality.
Taurus romance is always willing to commit but unable to take the lead. When Taurus is in love, commitment is crucial. Also, Taurus is the zodiac sign that would be most dedicated and committed to a relationship. When it comes to Taurus Romance with their loved ones, they put in a lot of effort. So without any ado, let's explore Taurus's love of reading. Read More
---
Gemini Romance
If you know Gemini, then you must be aware of its reputation. The "two-faced" and "moody" Gemini natives have a complicated minds. So let's conclude, that it will be a roller-coaster ride to date Gemini natives. The Gemini romance always has a high expectations and a non-intellectual is a strict no-no in their dictionary.
Geminis make excellent friends and soul mates. The sign of Gemini has a reputation for being a fierce competitor, although this isn't entirely accurate in the case of Gemini zodiac Love. This ever-changing personality makes it hard for Geminis to find a compatible match.
Let's move ahead to know what Gemini personality love looks like. Read More
---
Cancer Romance:
Cancer can be the fool who love with all their until they get hurt. This naive zodiac signs can be the best pal one ever. But ensure to not take the advantage of Cancerian's naivety as their emotional outburst is something that you don't want to see. Likewise, there are many interesting facts about Cancer romance.
Cancer likes to meet and make prospective partners in low-stress circumstances like an instructional exercise. Cmon dude, Cancer natives care too much; get committed only if are ready for a whole new chapter of life #LuckyDucks.
So without any ado, let's check out what Cancer zodiac romance has in store. Read More
---
Leo Romance
Leo is associated with love, and don't be surprised that they love the idea of love. Leo natives are full of passion, and a happy souls. In the department of Leo romance, these lovely individuals need a partner who is powerful with whom they can share their outspoken nature.  In love, Leo is brave and will make their feelings known to their partner. Leos are tenacious and committed, and they'll go to great lengths to defend and inspire those you care for.
Leo's love personality is normally very generous with those he cares for. They love the beauty that affects them, and they will appreciate the beauty that you put into their lives. Further, uncover the unique facts about Leo's love and relationship. Read More
---
Virgo Romance
A Virgo is a worrywart and at the same time is exceptionally confused. They need a partner who can clear the messy stuff from their life. Note, that consistent love is what they want. They love hard and believe in the love in which body, mind, and soul merge together.
You should be playful with a Virgo to satisfy them. Keep things agreeable and fun-loving. Make sure to light up a Virgo's day and make them giggle (What they always crave). Without wasting any time, let's explore Virgo's love scope. Read More
---
Libra Romance
When it comes to love, Libras are the best. Libra natives have been blessed with some of the best love skills. They are one of the most soft-hearted and romantic zodiac signs. They are the biggest flirt and have good charming skills for attracting the opposite gender. Their ruling planet is Venus, which is enough to know why Libras are beautiful romantic beings.
Along with being romantic, they also have a high expectations from their partner. Hence, Libra's romance is not as easy as it may seem. They are mostly attracted to intelligence and love to strike up a good conversation. Interesting conversations do keep them up. Further, go unwinding the romantic aspect of Libra natives. Read More
---
Scorpio Romance
Ruled by fiery Mars, Scorpio is the most passionate sign of love. Despite fighting all night, a relationship with a Scorpion will never lack romance and passion. Scorpio sign love life is full of extremes, they love and fight both passionately. In fact, they strongly believe that with true love comes a true fight.
We can all agree Scorpio natives are some of the most mysterious people. There is passion, there are conflicts, and there is a significant amount of melodrama in Scorpio's love personality. Today, we are trying to decode that. How bold of us! However, let's talk about Scorpio Romance. A pandora's box waiting to be opened. Read More
---
Sagittarius Romance
Sagittarius, the fretful, curious, and intelligent sign, thinks that it's hard to accept anyone from the initial stages and thus sets aside some effort to frame assumptions. They were brought into the world with a curious soul to utilise their sound creative ability and to show this world how special they are.
The archers can ask or say embarrassing things to their loved partner in their enthusiasm in order to see the results. Nothing serious, they do it to check the loyalty of their partner. Sagittarius is a complicated sign, hence, their romance is not going to be an easy ride. Further, more unwinding of Sagittarius romance going to happen. So Stay Tuned! Read More
---
Capricorn Romance
Capricornians are known to be deliciously romantic, however, never expose this side so easily. Ruled by Saturn, these individuals have many hidden and various fantasies that they love to fulfill. However, Capricornians are serious and melancholic due to Saturn's influence. All Capricorn native wants in a relationship is stability and security.
Capricorn's love personality makes them a great partner for those looking for a long-term commitment. Capricorns are dependable, committed, and loyal, making them excellent lovers and contributors in all of their relationships.
If you're a Capricorn or in a relationship with one, it's always a good idea to consider potential problems ahead of time, so you can focus on improving your bond. Read More
---
Aquarius Romance
When it comes to passion, an Aquarius is a power to be reckoned with. Although they are always hesitant to commit because they want to be sure of both your mental compatibility and willingness to share a certain amount of independence in the relationship, their deep romantic instincts make them passionate lovers once they do. Due to their passion, Aquarians are known to be the best partner among all the zodiac signs.
They're a lot of fun to date these water bearers. Let's move ahead to unfold the Aquarius romance. Read More
---
Pisces Romance:
Pisces are the most passionate sign of the zodiac sign. These water signs are perceptive and empathetic and look for mental and physical intimacy in a partner. It's their affection and kindness that are the reason that they can form a deep connection. Being their partner is a chance to feel unique and adored.
Pisces in love are empathetic, passionate, and emotional beings. They are intuitive, sensitive, and most important of them all, they believe in romance. Faithful givers of humanity, believe in making their loved ones feel special, even without special occasions. Let's understand more of the Pisces romance and see what's in store for the rest of us. Read More
Are you searching for the perfect life partner? Talk to our expert astrologers to know about your soulmate.
---
---